ABSN Student
Image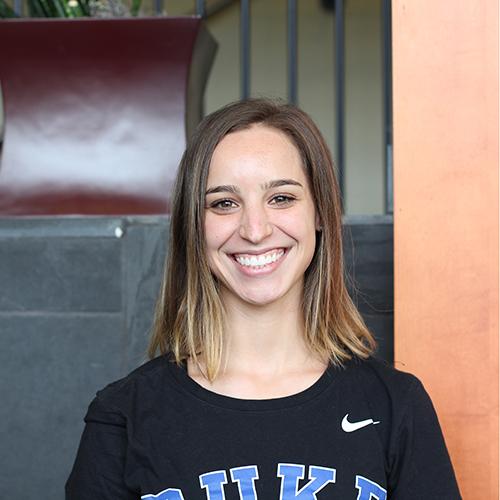 I've known I wanted to be a nurse for as long as I can remember. My mother was a nurse and would pick me up from school clad in her nurse attire and I thought she was the coolest, smartest person and wanted to be just like her.
Fast-forward 15 years and now I'm enrolled in a nursing program to make that dream a reality.
I chose Duke University School of Nursing because of the class sizes, clinical opportunities and how willing faculty are to help students in their educational careers. I wanted to feel like I was a part of something big, to really make connections with my peers, faculty and everyone involved in my education. DUSON was the place I envisioned to be the "perfect" place for me to become a nurse and it's really exceeded all of my expectations.
The variety of ways in which we're able to learn is incredible. We learn in classroom settings, clinical settings and even in the simulation lab. Our simulation lab (in the Center for Nursing Discovery) is the only accredited lab in North Carolina and one of three in the United States, so it's really an honor to be able to learn here.
Since I've been enrolled in the ABSN program, I've learned just how important nurses are to patient care. I really am honored to be a part of the nursing profession.
After graduation, I plan to work in a hospital setting, to gain experience as a floor nurse. DUSON has taught me the value of advanced degrees, and I would love to pursue an advanced degree in the future.
At DUSON, we're constantly pushed to be the best students we can be. When you walk into DUSON, you want to do well, you want to be a helpful classmate and an inquisitive learner because DUSON exudes excellence. In the end, we will all graduate with the intention to continually strive to be the very best nurses we can be.