ABSN Student
Image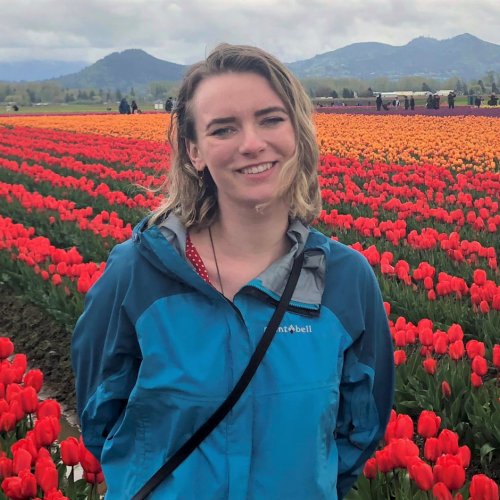 I was far removed from nursing and science during my years as an undergraduate. I would have even considered myself a science phobe during those years! I majored in Chinese and global studies with an emphasis on international security at a small liberal arts school outside of Seattle, Washington. I was fortunate to have a rich and diverse four years, as I studied abroad in China and England before culminating my senior year with an internship in Washington, D.C., and then a research grant in a rural village of Dharamsala, India.
Until my senior year in college, I had every intention of pursuing a career in policy and politics upon graduation. While in India, my project evolved from an ethnographic study on the Tibetan diaspora to how a group of local nurses were making an impact on the HIV epidemic. The vast juxtaposition between these experiences left me to wonder: How do I make a difference in people's lives? It seemed to me that the plucky nurses I followed had more of an incredible impact on their patient population than I did writing pages and pages of policy in D.C.
I returned home from that project and ended up landing a job as a medical assistant at Planned Parenthood. I got firsthand experience on patient education and assessments and working with providers. As I started seeing my patients return, I was able to witness how my patient education made a dramatic difference on their health and livelihoods. I realized at that point that nursing was my fit.
By working in a clinical setting for four years, I came to realize that, as amazing as the nursing field can be, it doesn't come without its challenges. I've learned that a nursing workplace can be extremely competitive and, at times, even encouraging of harsh behavior towards others. DUSON does an incredible job at setting collaborative expectations and learning environments. They are aware of the challenges of LGBTQ+ and of BIPOC communities and have actively incorporated this into their curriculum and academic structure.
I am quite open to the opportunities that are coming my way. I do have an undying love for community health, and so I envision myself working in a non-traditional nursing role in an outpatient setting. As many have discovered here though, Duke does a nice job at helping me look twice at places I wouldn't have considered previously.