DNP Student
Image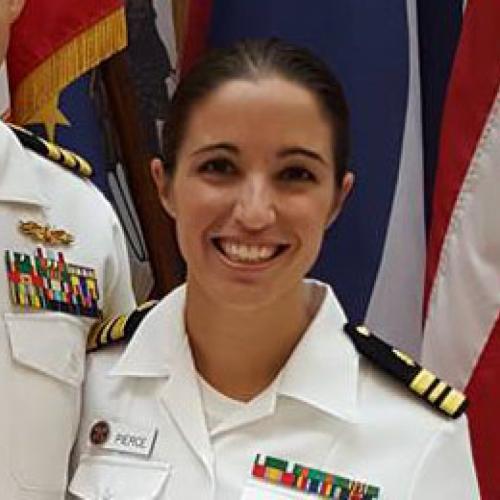 When I began my nursing career 12 years ago, I fell in love with working in the neonatal intensive care unit. The families of my patients and my coworkers inspired me to pursue an advanced degree and become a nurse practitioner.
In both my MSN and DNP cohorts, I have been the only student who is attending Duke under the Navy's Duty Under Instruction program. From my very first on-campus intensive, I felt as if I'd found my place. This is where I'm supposed to be.
Earning my degree from Duke is not only preparing me as an advanced practitioner, but as a leader in the nursing profession. As students, we're taught that there is more to being an advanced practitioner than assessments and diagnosis, we're prepared to fulfill positions of both clinical and administrative authority.
In the time I've been a student at Duke, my family has grown exponentially. Obtaining my advanced degree is a great achievement, but in the end—it's the people and bonds that I truly cherish.