MSN Student
Image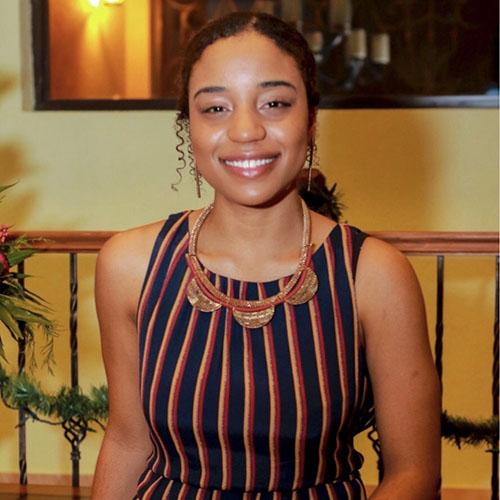 When people ask where I am from, it's difficult for me to answer. I was born in New Jersey, however, I spent a large portion of my childhood in Haiti, a place I'll always consider home. While in Haiti, I often felt that life was a paradox. Haiti is a country where healthcare is viewed as a privilege rather than a basic human right and this is something I've always viewed as problematic. Instead of turning a blind eye to the healthcare problem, I set my mind to do what I could to help the problem, ultimately leading me to choose nursing as my career path.
After receiving my BSN from the University of Maryland, I relocated to Atlanta, GA to work as an acute care nurse for Emory Health Care. I eventually became certified as an HIV/AIDS treatment nurse and transitioned into working as an HIV/AIDS team nurse at Grady Health System's Infectious Disease Program, the largest HIV clinic in the Southeast. My long-term goal was always to give back to the people of Haiti, and to do that I knew I would have to further my education.
The Adult-Gerontology Primary Care program along with the HIV/AIDS Specialty track contained every element that I was looking for in a graduate school program. I have always loved the health education, health promotion and disease prevention aspects of nursing and I truly believe these elements are further emphasized in primary care. Being that I am passionate about infectious and tropical diseases, I was naturally drawn to the HIV/AIDS specialty track, especially since I have prior work experience within this specialty.
DUSON's focus on global health and the opportunity to participate in a global clinical immersion experience was a large factor in attracting me to the program. I would like to complete one of the clinical immersions in Tanzania, working with patients suffering from HIV/AIDS.
I strongly believe that in order for nursing to continue to develop as a profession, it is crucial for strong leaders to be in place at the forefront. DUSON's high affinity for research and along with its standard of academic excellence, it provides an atmosphere that builds, supports and transforms nurses into leaders. I know that obtaining my degree from DUSON, I will possess the skills to address the complexities of care at all levels—from the bedside through health policy.