MSN Student
Image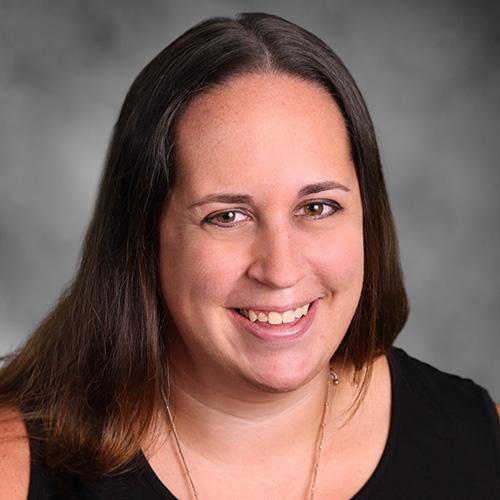 I originally started my nursing career at DUSON as an ABSN '14 student so when it came time to apply for my master's degree I felt like it was a no-brainer that I pursue another DUSON degree. The people, my fellow students, the faculty and the staff are amazing and really sold me on my education here.
I am enrolled in the pediatric nurse practitioner primary care program and chose this program because I've always been "a kid" person. Prior to nursing I was a teacher and in that career, I taught a young age group and once I graduated from DUSON's ABSN program I took a job in a pediatric float pool where in the first two years in my career I worked on all seven units at Duke University Hospital.
Two years ago, I moved full-time to the pediatric bone marrow transplant unit, where I'm currently working. Working in pediatric acute care for the past four years, I have seen a great need for pediatric primary care and I feel the pediatric primary care program will teach me exactly what I need to be able to deliver the best care.
Having already obtained one DUSON degree, I know the true value holding a degree from DUSON. Duke is a highly recognized institution internationally and even when I travel to the orphanage I work with in Tanzania, the kids will say "I wanna go to Duke one day" because of the positive interactions they've had with faculty and students who have visited there.
I feel that the faculty at DUSON have the best interests of the students in mind and do whatever they can to help students succeed. The education provided to students at DUSON ensures they are fully prepared for whatever they may encounter after graduation.
Coming to DUSON I was just a girl from Wisconsin with a previous degree in education. I feel the admissions team really looks for a wide representation of populations of students that inspires a well-rounded collaboration. The many experiences that DUSON students bring to the table is what makes this place so unique and what makes me want to continue to be a part of the legacy here. DUSON goes way beyond just the walls of the building, the School's legacy reaches into the greater Durham community and around the world.