DNP Student
Image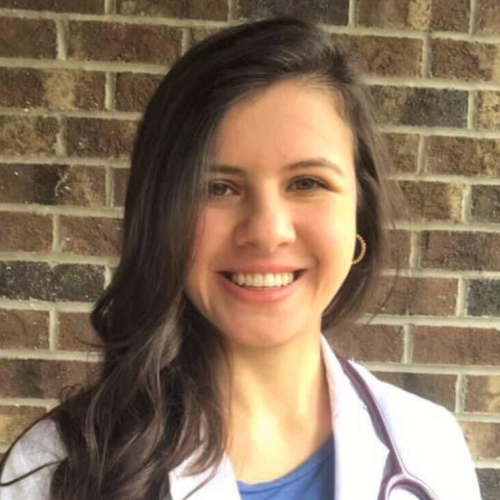 Life has a funny way of giving you your path before you can even dream it up yourself.  I never thought I would be a nurse practitioner. Like most little kids, I had big dreams of singing and dancing on stage. 
At 11 years old, I was diagnosed with Crohn's disease and treated by a doctor who had such compassion and understanding. After my experience, I wanted to grow up to help patients the way he helped me.
I am from a family of Italian immigrants who often struggled to navigate the health care system due to the language barrier. As a child, I was taught both Italian and English, which also made learning Spanish less challenging due to the similarities. This became so valuable throughout my pursuit of a career in nursing as I was able to communicate with Spanish-speaking patients and understand their needs. Fortunately, we now have interpreters and language lines, which are both very helpful as well. I am so grateful for my upbringing and plan on improving my Spanish, so I can continue to use it in clinical settings. 
In 2020, I completed my MSN at Vanderbilt University with a specialty in primary care pediatrics. While earning my MSN, I had the privilege of completing a preceptorship at a federally funded pediatric clinic. This experience solidified my desire to work with uninsured and underinsured patients. The staff was so knowledgeable about all the resources available and made sure to exhaust each one in order to provide holistic care for their patients. I learned that there is always a way to help others, so I plan to carry this with me throughout my career.
I was so excited to be accepted into Duke's DNP program and to have the opportunity to learn from and alongside some of the most accomplished and experienced individuals. I am currently working on my DNP project, which targets pediatric patients with irritable bowel syndrome and their transition to adult services, and hope to achieve sustainability, due to the extensive support I have received from the faculty at Duke. After graduating, I plan to practice in a clinical setting serving uninsured/underinsured patients while also teaching. Eventually, I hope to hold a position in leadership in order to build a foundation for opening a pediatric clinic for uninsured/underinsured patients in the future.