MSN Student
Image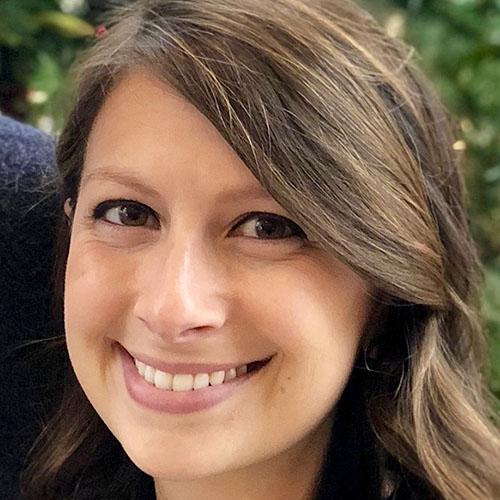 Who knew I would end up being a nurse and earning three degrees at Duke? Growing up, no one in my family worked in the healthcare realm, but during my senior year at Duke University, where I obtained my undergraduate degree in psychology, the bug was placed in my mind that nursing might be a career I would enjoy.
Even after I graduated from Duke, I always felt something pulling on me to come back. However, I graduated during the recession and couldn't find a job right away. While visiting Duke for homecoming the fall after graduation, I toured the School of Nursing and made the decision to pursue a career there.
I graduated from the ABSN program in 2012 and have worked on a fast-paced pediatric floor at Duke Hospital since. Through that experience, I decided to come back to DUSON to pursue an advanced degree to become a pediatric nurse practitioner, specializing in primary care.
I've always worked in pediatrics and acute care – and I love the dynamic and intense environment where I am constantly moved by the strength and resiliency of the children. I always knew I wanted to go back to school to further my career. I wanted to pursue primary care to join the other side of the pediatric domain, so I could educate children and their families in health promotion, become involved in community building, and foster lasting relationships with children and their families as they grow and develop.
Being a part of a nationally ranked program, I feel as though my professors strive to educate us with the best, most up-to-date evidence-based practice as part of our learning process. Throughout the DUSON programs I've been involved with – ABSN and MSN – there has been a constant focus on reading the most recent literature, reviewing that literature and putting what we've learned into practice.
In my MSN program, I feel some of the most valuable experiences I've had have been during the on-campus intensives. We are able to learn, not only from faculty and students in my own program, but also from students and faculty in other MSN programs. The simulations during these intensives are very realistic and are helpful tools to establish our bearings for the "real world."
One unique aspect of DUSON is the realization that many students choose to come back for multiple degrees. In my program, I've met others that have either completed the ABSN program at Duke or received an undergraduate degree from Duke and are coming back to further their education. This fact just goes to show how strong a Duke education is, to bring them back for professional development and to gain an advanced degree.
When coming to Duke, you are not just a student here – you really are a member of the community – and when you graduate, you are still a member of this community. It's been inspiring to see what kind of impact you can have as a Duke prepared nurse.