ABSN Student
Image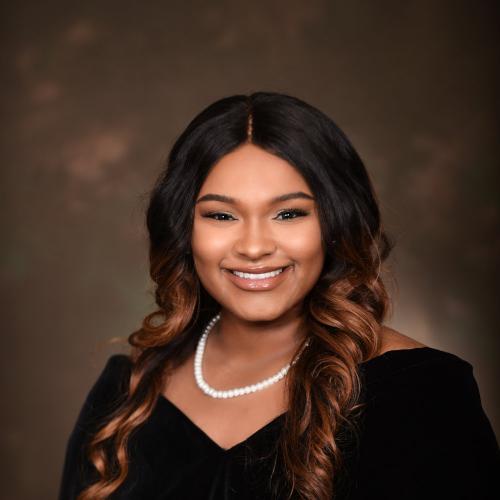 My love for helping others, impacting change, scientific inquiry, and personal family health issues is why I have become even more passionate about the field of nursing. When going to doctor's visits, I often check various boxes for my family's background history, ranging from high blood pressure, to heart attacks, to breast cancer. As a first-generation scholar, it strikes me profoundly to want to be the change agent of what I have witnessed in my family and to have the opportunity to make a difference for numerous communities. Currently, I am pursuing my ABSN, which I plan to follow with achieving my MSN and DNP.
I have dreamed of becoming a part of Duke's tradition since the age of five. I knew that choosing DUSON meant cultivating my desire to strive for and excel in achieving my future career goal in Nursing. From my experience of exploring many different accelerated programs, DUSON was the only one that offered a community that cares about the success of the student while in school and far beyond. I ultimately chose DUSON because, unlike other institutions, I did not feel the pressure of perfection, but a sense of achieving growth. I have had many networking, clinical, and professional opportunities from alumni, professors, and other nursing students, that have shaped my personal broadening, which directly correlates to my future success as a nurse.
Duke uniquely offered me a chance to continue increasing my cultural and global awareness by participating in a study abroad trip during the second semester to the Caribbean, for which I have a deep love. I also have the honor of being a part of many student activities that are not only nationally recognized, but cultivate the learning and social support of Nursing School, including the Health Equity Academy, Student Council, and National Student Nurses Association (NSNA). DUSON makes sure that opportunities are present for students to not only become a professional nurse in the future but well-rounded health care team members forever. I know that my matriculation at DUSON will allow me to reach far beyond my professional and personal goals. And for this, I am genuinely grateful to be a part of such a dynamic institution! 
After my graduation from DUSON, I plan to further my education by obtaining my Master of Science in Nursing (MSN) and Doctor of Nursing Practice (DNP), in hopes of one day owning my own Women's Health Clinic, committed to justice and equity for all women. In just my first semester, DUSON unlocked a plethora of resources that will impact my future path and success in the field of Nursing.