DNP Student
Image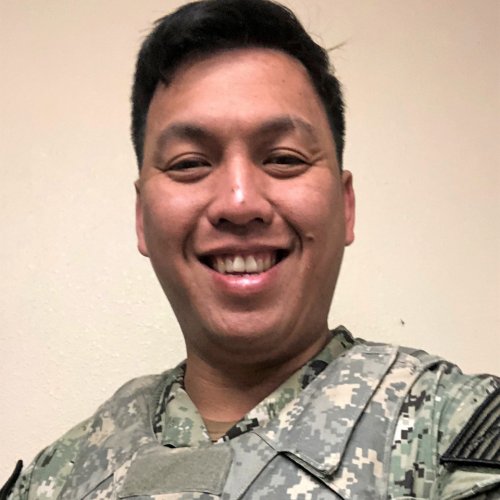 I grew up in a country where resources were limited. I had the privilege of attending an institution that draws inspiration from the teachings of St. Ignatius, promoting the member to strive for excellence in every aspect of life; to be there for others. While completing my undergraduate degree, I participated in multiple outreach programs in the underprivileged portion of the Philippine community, allowing me to experience life in another's shoes, a life where the smallest resources were scarce. Many struggled not only financially but medically as well, but, even on their worst day, the people of the community kept a positive attitude and had smiles on their faces. They had hope for tomorrow.
Experiences such as these teaches one how to improvise and maximize the resources that are available and to appreciate what one is given. They instilled in me the will to keep a positive attitude even on my worst day, knowing there is a better tomorrow. This prompted me to pursue a career in nursing. With this outlook, I felt that I am better equipped to care for and touch the lives of those in need.
After graduating, I migrated to the United States in 2012 and began working as a nurse's aide in a California nursing home and immediately joined the U.S. Navy as an enlisted sailor as I was not qualified to work as a registered nurse in the military due to my foreign degree. Starting from the bottom, I worked my way up, becoming a LPN and later worked as a registered nurse so that I could experience how important leadership skills are. This provided me a deeper insight into the importance of strong leadership. The poor leadership I encountered motivated me to earn my Master's in Leadership and Management and to have a better understanding on how the health care system of the United States work. My skills as a nurse are only magnified with a position in leadership, making it possible to impact the lives of more patients than just one alone.
I chose Duke University because it is one of the best nursing schools in the country and, being an active duty military personnel, allowed me flexibility in earning my degree.
My educational journey has had no shortage of hardships. After being told to repeat my bachelor's in the States or to earn a master's, I began my journey to commission into the U.S. Navy Nurse Corps. Throughout the roadblocks due to misinformation and misguidance, I was determined to achieve my goal, and after a long four years, I did it. Looking back I never thought I would be in the position I am today. I never envisioned myself earning my master's and pursuing my doctorate at such a prestigious institution such as Duke University. Even on the most difficult day, I knew it would be worth it, paving the way for a better tomorrow, not just for me but for my future staff and patients as a nurse and a commissioned officer.