PhD Student
Image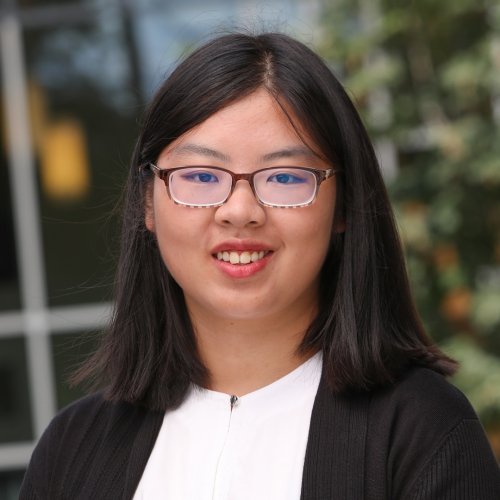 I earned my BSN with distinction from Sun Yat-sen University and later completed my MS at the School of Public Health, Huazhong University of Science and Technology.
My interests in nursing emerged in high school when I was very interested in biology and fascinated with mechanisms of how our body works to maintain wellbeing. My passion for a nursing career significantly grew after friends and family members and I myself went through different health issues and interacted with health professionals. It was the first time I realized that patients have to go through a very long and difficult recovery period after the treatments or procedures at hospitals.
Interested particularly in the health of vulnerable and disadvantaged populations, I worked as an interventionist in a program aimed at reducing the relapse rate for adults with substance use disorders in compulsory rehabilitation centers in China. These experiences sparked my interest in intimate partner violence and other health problems that intertwine with substance use disorders and stem from the multiple disadvantages embedded in social and economic systems that disproportionately affect women.
The PhD Program at DUSON is well suited for my career goal as an independent nurse scientist for its rigorous training in research. DUSON offers me a wonderful experience with its systematic research courses, intensive mentorship, supportive peers and also abundant opportunities across the campus. The School encourages and supports students to apply for research grants and fellowships in order to set us up for our next stage. Working with my advisor, dissertation committee members, and the Center for Nursing Research faculty and staff, I was able to get the invaluable experience in grant and fellowship applications which prepare me to be an independent researcher.
My primary research interests include health disparities, global mental health and women's health, with a particular focus on intimate partner violence (IPV). My dissertation research aims to: 1) understand the extent to which demographic factors, socioeconomic status, and gender role attitudes are associated with IPV among adult Chinese women through the theoretical lens of social determinants of health and intersectionality; and 2) describe the general health for different IPV exposure groups. This study will help us to learn about the subgroups of women at the highest risk for IPV and also health consequences of IPV in Chinese women. This would serve as the groundwork for us, the health providers and policy makers, to decide and prioritize the allocation of limited IPV resources. Furthermore, it will also provide valuable information for future development of tailored IPV intervention and prevention resources for Chinese women. My long-term career goal is to improve the health and wellbeing of women at risk for or who are experiencing IPV and to change gender norms by conducting research to inform interventions and policies and to train the next generation of nurses and researchers addressing IPV. I plan on obtaining a post-doc fellowship and later a faculty position in a research-intensive institution, a goal I have been always enthusiastically pursuing.
Nurses play a vital role in determining the quality of life of patients through a variety of means such as providing tailored health education and referrals to needed resources. Nurses exemplify the saying "To cure sometimes, to relieve often, and to comfort always."