PhD Student
Image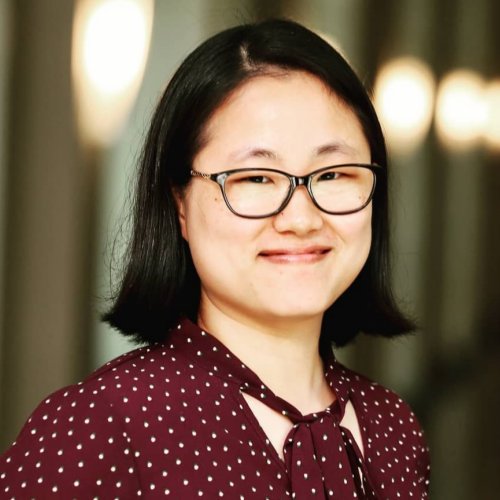 I was born and raised in South Korea. With a BA degree in Education, I worked as a school teacher before moving to the States in my late 20s. Perhaps, my career in nursing started from more practical reasons. While I enjoyed teaching English to children in Korea, I felt the need to choose a career that puts me in a more competitive position as a non-native English speaking, foreign-born worker in the U.S. Nursing stood out as a path that is respected and in need in American society while also requiring a high level of professionalism and knowledge. I also found a parallel between teaching and nursing as they both require devotion to the public, which I highly value.
I graduated from Carolinas College of Health Sciences with honors and earned my BSN at the University of North Carolina at Charlotte. My clinical background is in maternal-newborn nursing, and I worked as a bedside nurse on a mother-baby floor at Carolina Medical Center in Charlotte. I knew I made the right decision to become a nurse as I truly enjoyed being a part of the joyous family event and helping this unique population while they experience extreme physical, emotional and psychological vulnerability in the postpartum period. While maternal mortality in an upward trend, most mothers are discharged from the hospital within 48 hours of childbirth in the U.S. As a certified maternal-newborn nurse, I couldn't help but wonder if there are ways to improve care for mothers, infants and their families during this critical period, which motivated me to pursue a PhD in nursing.
DUSON was the first choice for my doctoral education for various reasons, but the more influencing factors were the strong mentorship culture and emphasis on diversity and inclusion. I wanted to see people like me, people of color, immigrants, non-native English speakers, thriving in an embracing community and felt like I saw that in both the student and faculty body at DUSON. I also had an opportunity to interact with the current students before I got accepted, who consistently attested that a huge part of their success was because of the excellent mentorship from their peers and faculty. As a current DUSON PhD student, I can attest to this as well. There has been a continuous and conscious effort to further improve the School's mentorship culture and diversity and inclusion, which I think is commendable.
I have two long-term career goals: one is to become a wise and trustworthy mentor and an educator to provide support and guidance for future nurses and nurse researchers (my first name, given by my parents, means wisdom in Korean). The second is to improve postpartum care for mothers, infants and their families, particularly in the areas of multiple postpartum symptom management including sleep disturbance, anxiety, depression, stress and fatigue, in order to ensure optimal health outcomes. My dissertation will be focused on increasing the understanding of these symptoms, which then can be used in intervention development and implementation in the next phase of my research career. I believe that my doctoral education at DUSON will prepare me well for this long journey ahead.