PhD Student
Image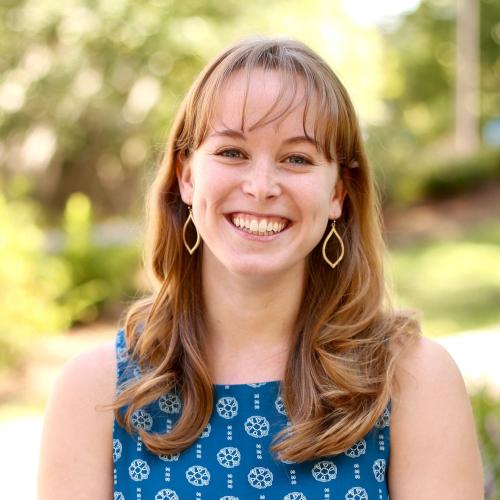 I have had a lot of prominent mentors in my life who were engaged in health promotion and care, including a rock star health teacher in high school and two nurses in my immediate family: my mother and grandmother. I had always been intrigued by the holistic approach they nurtured in their view of health, advocating for physical, mental, emotional, social and spiritual wellness.
However, it was not until attending college at a Jesuit Catholic university that I felt nursing as a calling to a vocation where I could more deeply explore my own concept of whole-person health and healing. The formative first years of Marquette's nursing education integrated Ignatian ideas such as cura personalis (care for the whole person) and ad majorem Dei gloriam (doing more for Christ and others) into the curriculum and clinical practice, emphasizing the unique role nurses play in caring for the mind, body and spirit of patients and families. The influence of my own discernment with family, friends and mentors lead to my choice to double major in Nursing and Theology & Religion to further cultivate a discipline of intersecting interests in religion, spirituality and health. This discernment continues to lead me in my pursuit of becoming a nurse scientist, cultivating expertise in the field of religion, spirituality and health.    
Interviewing at DUSON gave me a familiar sense of community support and camaraderie among students, faculty and staff that I had found within my circles at my previous university, supporting a positive, diverse, and brave learning environment. I had come to learn about Duke through the Duke Center for Spirituality's five-day summer research course on Religion, Spiritualty and Health. It was there that I was instantly connected to  Duke's integrative network of medical, nursing, and divinity scholars. Knowing I wanted to learn and research within an interdisciplinary framework, I was confident being a student at DUSON would allow me to flourish as a nurse in various fields of scholarship and grow the field of nursing.
Since starting my doctoral program, I have taken a course at the Divinity school, attended several Theology, Medicine and Culture seminars, participated in events by DukeMed Interfaith, and have received mentorship from several theology-health interdisciplinary scholars and practitioners at Duke. The insight and guidance these events and people have offered have helped shape the evolving course of my dissertation.
My current research interests are more specifically focused on exploring the connections between food, faith and health. When I began a clinical position at an eating disorder treatment center in my first year as a Registered Nurse, I started asking exploratory questions about how we as individuals and communities come to cultivate and evolve our relationship with food across the lifespan. In conjunction with this interest, I am particularly interested in the ways in which religion, spirituality and faith communities are an essential piece of that narrative. I am currently taking coursework, conducting a pilot study, and meeting weekly with my mentors to develop a dissertation topic and study that will allow me to explore questions related to food, faith and health.
Broadly, my long-term goal in the next few years is to discover knowledge that will help improve faith-based health promotion and disease prevention interventions related to food-related health concerns (diabetes, obesity, cardiovascular disease, hunger, food insecurity, etc.) in order to optimize community resources to improve the health of individuals and communities.