MSN Student
Image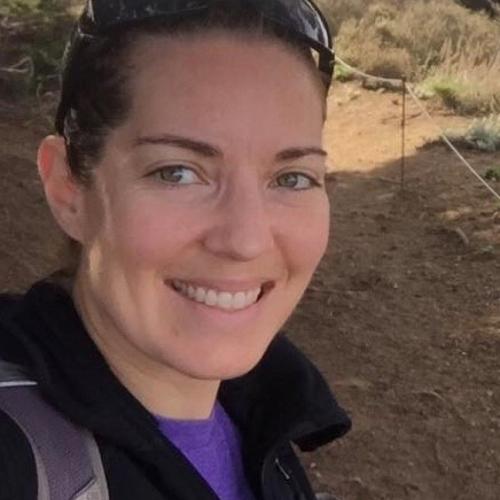 When I was in high school, I became the weekend manager for my mom's dental practice. While I quickly realized dentistry was not the right realm of the medical field for me, I thoroughly enjoyed the business side of the practice. It was through this first taste of "management" that I discovered my aptitude and interest in best business practices, including looking at how to shape an organization, prep for growth, develop the budget, etc.
Prior to graduation, my grandfather passed away. It was during the brief time I spent helping my grandmother navigate through the loss while working with the Emergency Department nurses who cared for him that I decided I wanted to become a nurse. I saw their level of care and comfort, combined with a medical expertise that was truly admirable.
From the moment I entered nursing school, I knew I that I wanted to work my way up to the executive level of a hospital or practice. Nurses make up a majority of hospital staffing and are critical in forming intimate relationships that have a direct impact on a patient's life, health, and experience of care. I wanted to combine my passion for nursing and my aptitude for business to help ensure that nurses of all specialties can provide care for their patients.
After commissioning as a 2nd Lieutenant in the Army Nurse Corps, I had the unique opportunity to develop my skills in both a fixed facility and during deployments. During my active-duty service, I was able to develop my leadership skills through holding a variety of positions, including Chief Nurse, Forward Surgical Team (Airborne), Nurse Manager for an Emergency Department, and White House Nurse. My military experience has led me to continue to pursue nursing leadership opportunities within Emergency Medicine and organizationally. I have found that through leadership one can ensure that those providing direct patient care have the training, education, skills, tools, and resources to provide the care our patients deserve.
I selected DUSON because it is a world-class institution that I believe develops strong, resilient, adaptive, and evidence driven nursing leaders The education and experiences I have received through the course of my graduate studies have sparked a deeper interest and appreciation for healthcare reform and policies that impact the world we live in and that will affect the future of nursing. I have found that even as a student, I am an integral member of the DUSON family. From my advisor to my instructors, I have found mentors and educators committed to my success.
Following my graduation from DUSON, I plan to continue to pursue organizational leadership positions. My ultimate career goal is to use both my experiences and my DUSON education to become a Chief Nursing Officer. I feel that the coursework I am currently taking to obtain my DNP in Leadership will hone my skillset, expand my mindset of looking beyond the hospital-level to how actions impact the future of a healthcare system, and develop a more advanced understanding of the socio-economics play in the services required by a region's healthcare system – positioning me to meet my career goals.