MSN Student
Image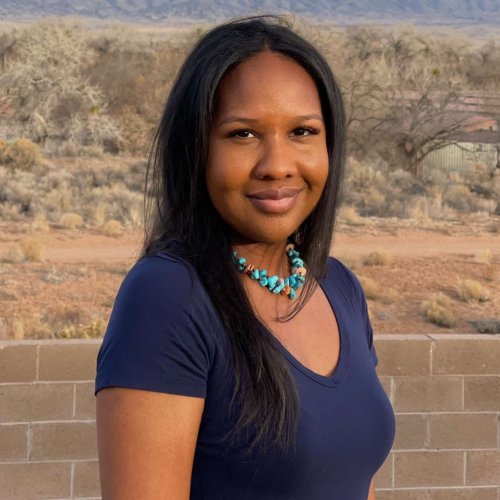 Growing up, my mother would always emphasize the importance of getting an education. Being from a rural population, Cochiti Pueblo, a small Native American pueblo in New Mexico, I know and believe an education is essential to embody independence and hunger for knowledge. I completed my ASN (Associate in Science in Nursing) degree through Santa Fe Community College's accelerated program in 2016 and obtained my BSN degree at the University of New Mexico in 2018.
My passion for nursing stems from my beloved mother. She was diagnosed with ovarian cancer at the age of 45 and had spent many months in and out of the hospital. I was 18 years old when she succumbed to her cancer. Following her death, I remembered her health care team and was amazed by their compassion, clinical knowledge and professionalism. What stood out to me the most and what was the most touching were the nurses' ability to calm my mother and put her mind at ease by providing astounding patient care. I had a drive to embody the nurses that my mother was blessed to have; I developed a personal love and connection with the oncology population. A personal goal of mine was to work at the University of New Mexico Hospital's (UNMH) Adult Oncology unit. Two months after graduating from nursing school, I accepted a position on UNMH's Adult Oncology unit and worked there for two years.
I chose DUSON because of its highly nationally ranked graduate programs and its mission of striving for student excellence. As I complete my MSN in the Women's Health Nurse Practitioner Program, I feel ready to enhance, engage and set myself in the provider role. It is my goal to ensure that the patients I care for will always feel comfortable, important and empowered.
I would like to stay within the branches of the oncology discipline and care for women with gynecologic cancer. It is my passion to continue to inspire the Native American youth to obtain an education within the health care field and a dream of mine to create a scholarship fund in memory of my mother for minorities who are interested in pursuing a career in medicine. Lastly, my sister and I would like to open a women's health clinic in New Mexico in hopes of focusing on policies that will reduce health disparities, advance clinical practices and promote overall wellness in women.