ABSN Student
Image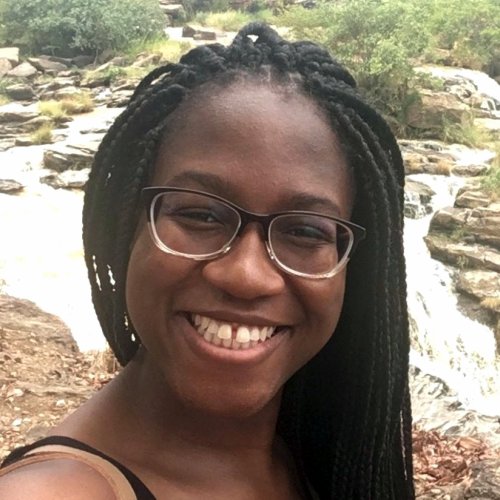 Originally from Maryland, I received my Bachelor of Arts in Health Care Studies from the University of Richmond. I've always known that the health care profession was for me. I valued caring for others and have always been fascinated in disease processes. However, I was a bit stuck as to which path in health care would suit me best, so I took some time to work as a medical assistant. An encounter with one patient stayed with me. She took the time to pull me aside and stated how well I had treated her during her visit. She herself was a retired nurse, and that was the final gentle push I needed to pursue nursing.
I chose DUSON simply because its ABSN Program is one of the best in the country. I've heard other nurses rave about the phenomenal faculty and educational opportunities at Duke, so I looked at the School's online materials/website and was captivated by the resources. I knew I had to be there. It was the one and only program I applied to. I'm also part of the third Health Equity Academy II (HEA II) Scholar cohort. As an HEA II Scholar, I'm part of a community of like-minded peers dedicated to enhancing health equity in the communities I will work with.
Outside of my interest in health care, I have a bit of an arts background. I've been involved in music and arts from a young age and continue to incorporate it into my everyday life. I've been playing the flute and piccolo for over a decade and have had the opportunity to play in chamber ensembles, wind ensembles, competitions, and a community orchestra in Richmond. I also had the opportunity in the summer of 2017 to tour the U.K. with the former royal harpist Claire Jones, who played at Prince William and Kate Middleton's wedding reception. I was able to travel with other young musicians and play in several cathedrals and venues across England and Wales. One of our performances was even broadcasted on U.K. national television.
As far as my future in health care is concerned, I've always been fascinated with the HIV/AIDS epidemic as it combines my fascination with infectious disease with my passion for social justice and health equity. I'm also very interested in pursuing my DNP and going the academic route. I have had the opportunity to learn and be mentored by several incredible professors, and I hope to do the same for the next generation.