ABSN Student
Image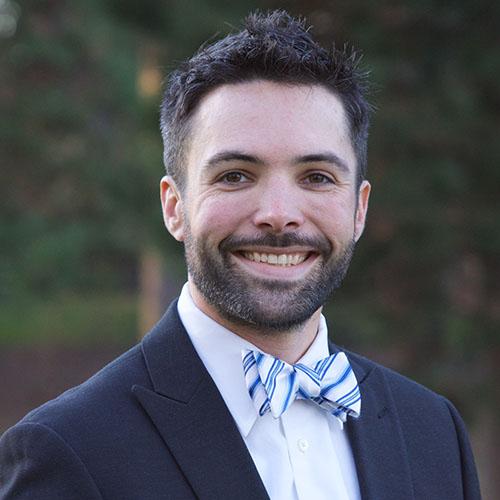 I started my professional career as a professional photographer and after doing that for a number of years, I decided that my location and lifestyle was more important than my career at that point in my life. I ended up living in Lake Tahoe and Central Oregon enjoying life and I got more into the service industry. I found a couple years ago that the job I had wasn't heading in the direction I wanted and that it was time for a reassessment of my career trajectory.
At the time, I did, and still do have many friends who are nurses. They are the type of people who I love to be around and after talking to many of them about their jobs and their passion for nursing, I decided nursing was a career I wanted to pursue.
I was looking at many different nursing schools, in various locations. A good friend of mine was a current student in the ABSN program who spoke very highly of the program. After doing my own research, I felt that DUSON would be a good fit for me based on the ethics of the program, what he had to say and how comfortable I was once I came to tour the school. It was a huge leap for me to consider a school as esteemed as Duke, but I am so thankful I took that chance to apply.
At DUSON, we have a multitude of resources necessary to ensure we are getting the best possible education. The staff and faculty are incredibly passionate about what they do and that speaks volumes to how important they take nursing education. High-quality patient care is a notion that is taken very seriously at DUSON and I know I'll start my career with a foundation of not departing from the fundamentals of patient care.
Being a student at DUSON, I've had the opportunity to really live the "Duke Experience" by camping for tickets to a UNC-Duke basketball game. If you are familiar with Duke, you know how big of a deal that is. Aside from sports, I've had the opportunity to participate in DUSON's first perioperative course offered to ABSN students. This was a brand new elective course covering everything you'll need to know in the operating environment and I was able to learn exactly how a nurse operates in that environment. It was an opportunity for me to experience a fun course where I learned a complete new set of skills that I otherwise would not have the opportunity to learn while in school. We learned how to pass instruments, how to gown ourselves and each other, move about the operating room environment, how to scrub in as well as all of the sterile techniques. This course involved 40 clinical hours where we were able to observe brain surgeries, observing heart surgeries and ortho surgeries. It was a phenomenal experience to be able to learn from surgeons who are at the peak of their game in the operating environment at Duke.
I've also had the opportunity to work with the Interprofessional Experiences clinic—a collaboration of students from DUSON, Duke University School of Medicine, School of Physical Therapy the Physician's Assistant School—to work together in the Duke Hospital emergency department to assess, diagnose and treat a patient. We all worked together from our different perspectives, supervised from instructors from all of the involved schools. I had a wonderful experience and was able to see what it's like to work as a team with peers from all of the other disciplines. I'm excited DUSON offers a program like this for students to gain an understanding of how to work with our peers from other healthcare disciplines in a real-world setting with an end goal of providing excellent patient care.