ABSN Student
Image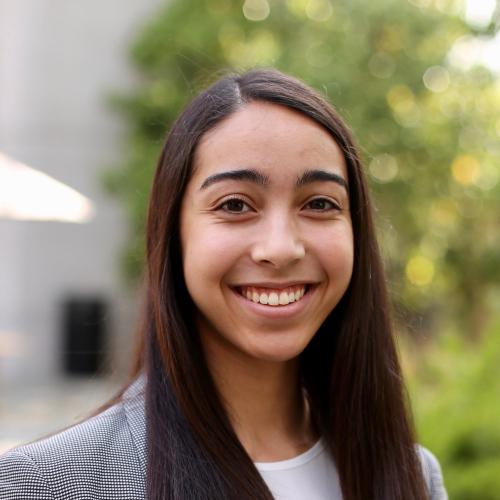 The path that brought me to nursing was non-linear. I was always interested in health professions but was not sure which was the best fit for me. After shadowing in hospital and clinical settings, I realized that the compassion that is integral to nursing was what I valued. The relationships nurses have the opportunity to develop with their patients can make all the difference in the quality of care a patient receives, regardless of out- or inpatient care and duration of stay. 
Duke's ABSN program prepares students for any capacity of care. I am interested in high acuity nursing in an ICU or emergency setting, but am keeping an open mind to other fields. I am able to perform under pressure and take pride in being detail oriented. I believe these skills will help me provide quality care to high acuity patients.
I chose to attend DUSON because of the unique opportunities and resources I would have access to. The school's ongoing commitment to diversity and health equity were very important to me, and I'm now able to witness and participate directly in institutional efforts to support these values as a Health Equity Academy II Scholar. Furthermore, these values, in addition to academic collaboration, are reflected in their bidirectional global partnerships. I appreciated that DUSON offered an opportunity for a global clinical experience, allowing me the chance to learn about how healthcare changes by country (I am looking forward to going to Tanzania this semester!).
Additionally, Duke's Center for Nursing Discovery is one of the few nursing schools in the United States with a five-star accreditation by the Society for Simulation in Healthcare. With one semester of the program under my belt, I can say with confidence that the caliber of the CND faculty and staff has been instrumental in my skill development thus far.
Lastly, when I visited the campus for Duke Days, I got the sense that the ABSN students built a community. I am happy to say that my cohort fosters a genuine sense of camaraderie, supporting one another in academic and personal capacities.
As I learn more about the field of nursing, I continue to keep an open mind to all the different capacities in which a nurse can practice. At present, I am most interested in providing care for high acuity patients in an ICU or emergency setting, with the long-term goal of becoming a nurse anesthetist.
At Duke, there is something for everyone, and everyone for something. My peers and I all have diverse interests, and that is reflected in the support we receive from faculty and other cohorts. Duke Emergency Nursing Students is an organization tailored for my interest in emergency nursing. The ABSN faculty is highly accessible for formal and informal mentorship, offering insight about course material and professional development across a variety of specialties. I have enjoyed taking advantage of DU Lunch, a way to build relationships with professors over a casual lunch. Connections with other nursing students, in addition to a strong academic foundation, are helping me prepare for my nursing career before it even begins.