PhD Student
Image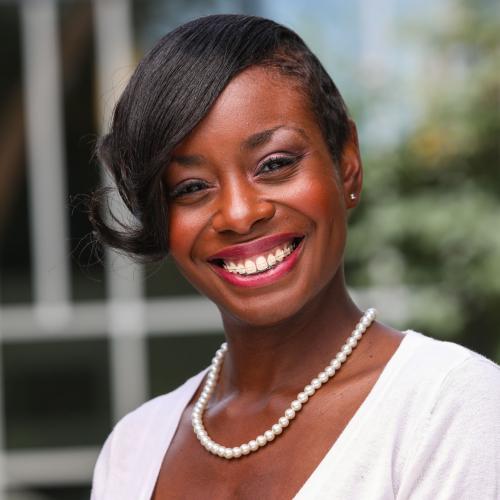 My journey to become a nurse scientist has not always been an easy one because until recently I was uncertain of my career trajectory. In 2000, I worked in a genomics research laboratory at the University of North Carolina at Greensboro (UNC-G) where I studied the DNA of Drosophila ananassae, a fruit fly in layman's terms. My research experience at UNC-G taught me invaluable lessons including my desire to work with living beings.
Once I graduated with my Bachelor of Science degree from UNC-G, I decided to pursue a degree in nursing. This has been the best decision thus far as I've gained exposure to nursing research. I realized then how research can guide my current and future nursing practice, my leadership skills and abilities as well as my endeavors of becoming a nurse scientist.
As a young child, my family was not always afforded the best healthcare due to our limited financial resources. My father had Sickle Cell Disease (SCD) and died from disease complications when I was very young. I've made it my research mission to pursue nursing research that will have a positive lasting impact on SCD patients for future generations.
I was introduced to DUSON by the Nursing Bridge to the Doctorate Scholar program, a program that involves Winston Salem State University division of nursing and Duke University School of Nursing. Being a part of this program allowed me to participate in an eight-week research immersion experience to engage in active collaborations with several Duke Researchers, attend research team meetings and the ability to shadow a hematologist and SCD research clinical coordinator. While in this program, I was immersed in the Duke culture and was able to form long-lasting career relationships with current PhD students, faculty and researchers that solidified my desire to choose DUSON to continue my nursing career.
The DUSON PhD program was taught me that nurses possess the power to influence others to make life-altering changes for management of acute and chronic illnesses. As a nurse scientist, it is not only a gift, but a duty that requires tremendous skill, humility, integrity, compassion, collaboration, leadership and discipline. Thanks to my educational development while at DUSON, I feel more confident in my ability to continue to excel professionally and academically.