ABSN Student
Image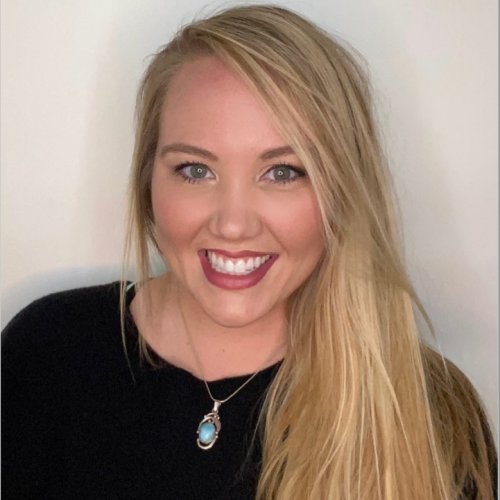 I have been a Duke fan since the day that I was born. My mother worked as a RN at Duke Medical Center before graduating from DUSON's MSN program and continued to work at Duke Medical Center as a CNS in critical care while teaching at the School of Nursing and working as a research assistant. My parents were married in the Duke Chapel, and everything in my childhood home was filled with Duke memorabilia. Even our dog was named Duke. My mother has inspired and impacted me throughout my entire life and academic career as well as my new journey to become a nurse. It has always been a dream of mine to be able to one day follow in her footsteps at Duke.
I am a compassionate person who loves people and often gravitate towards activities that highlight diversity. I love to engage in various ways to motivate and lead people and am interested in detailed, long-term solutions that prevent problems from occurring. Recognizing all these things about myself contributed to my aspirations for public health. I received my undergraduate degree in health science with a focus in community health and went on to receive my Master of Public Health, both from California State University of Long Beach. During this time, I taught ballroom dancing as well as started my own tutoring business teaching various math and science courses from junior high through college levels. I have always excelled in math and the sciences, and, along the way, I developed a love for teaching.
I have always felt called to the world of health care. It became clear to me that combining my personal attributes and public health background with a nursing degree would be the perfect pairing. I chose DUSON because it is one of the best nursing schools in the nation for a variety of reasons: the academic excellence, clinical experience, global connections and, most importantly, the faculty support, just to name a few. Duke stresses the importance of becoming a nurse leader in all that we do, to continually be thinking upstream, and to realize the important role we play in advocating for our patients. At DUSON, we also have access to the state-of-the-art simulation center, the Center for Nursing Discovery, which provides interactive learning experiences. During this unprecedented time, the school and faculty have gone to great lengths to be sure we have an outstanding education and access to all that DUSON has to offer, all while putting safety first.
I have been passionate about serving my community since I was young, and that has continued since moving here to Durham. This passion led me to run for DUSON Student Council, and I was honored to accept the position of Community Service Co-Chair for the 2020-21 school year! I look forward to getting to know my new home and contributing to the health and wellbeing of the community we serve.
I am excited to be a student nurse and explore the various fields and opportunities of nursing. I already know I will pursue an advanced degree in nursing and am excited to grow and to learn what field of nursing pulls on my heart. Duke has always had a special place in my family's heart. Being accepted into the ABSN program has made me feel as though things have come full circle, and I know that this is where I am supposed to be. With Duke, the opportunities are endless, and I cannot wait to see what the future holds.