ABSN Student
Image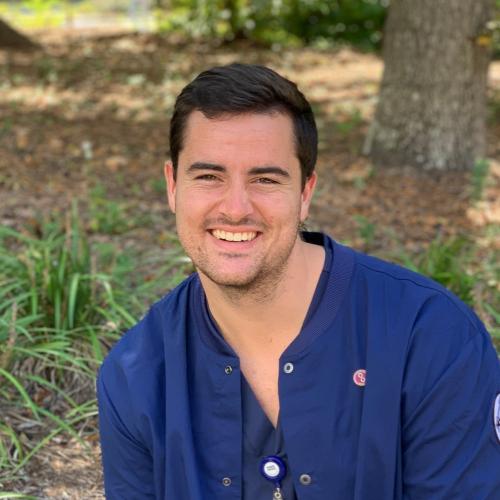 My path to nursing has been all over the place, and by that I mean I was living abroad in China when I finally decided that nursing might be perfect for me. Upon matriculating to Yale for undergrad, I studied French, Mandarin, Spanish, Psychology, and International Security before going abroad to Paris the summer after first year. I loved learning languages and living abroad, but I ultimately felt unfulfilled. When I went back to Yale, I returned to a childhood dream and started pre-med classes. This continued until I went to China my junior year to study Mandarin as an East Asian Studies major. I again absolutely loved living abroad and learning another language but felt unfulfilled only doing that.
It was finally in a one-on-one study of Traditional Chinese Medicine that I compared the Chinese health care system with the American health care system and thought about the role of doctors vs. the role of nurses in our health care system. I realized that I wanted to treat patients more holistically than most doctors seem to be able to. When I returned to the US, I decided to change my major and apply to ABSN programs, even though most of my professors thought nursing wasn't as worthwhile a pursuit as becoming a doctor or researcher. I knew that nursing was the holistic health care I was looking for.
When looking at ABSN programs, I wanted an international and community-oriented program that would allow me to explore many types of nursing and gain as much clinical experience as possible. I wanted to be taken outside of my comfort zone but in a protected teachable way. I found all of this and more when I came to DUSON. It is not only a nationally ranked program with the ability to help you experience many types of nursing, but it also has the most caring and considerate faculty who are only here to see you succeed. Upon entering, I thought I was going to gain a degree, but, after just one semester, I can say I have gained another family.
Although I am still unsure about where I will be after graduation, I am sure I will be confident in my next step, backed by my new family, and more than prepared.