DNP Student
Image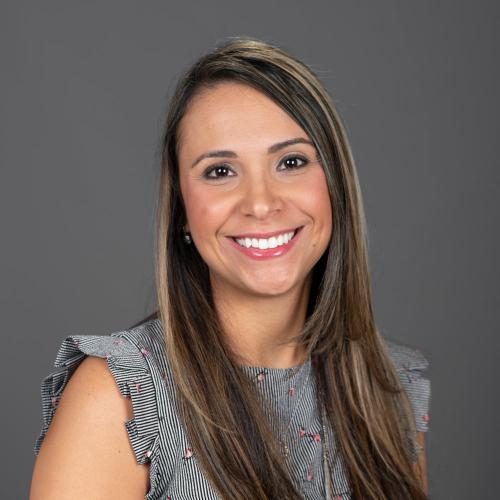 I initially graduated with a Sociology major and a minor in Family, Youth, and Community Sciences with the hopes of going into social work as a vocation. During college, I worked for a United Way call center, which was a great experience as I had the opportunity to connect people in need with much needed resources, but I often felt called to do more. Nursing checked all the boxes regarding a profession that would allow me to help others heal, improve, maintain good health and quality of life. Shortly after graduation, I went on to complete an ABSN program to fulfill my professional goals. During my training, I was continuously inspired and challenged by my professors and nurse preceptors, which further confirmed that nursing was the correct path for me.

Working in academia has shown me the importance and value of furthering my education and pursuing a terminal degree. As I aspire to be a great educator and nurse, I recognize the need to advance the profession by promoting new knowledge and implementing evidence-based practice that supports better patient and student outcomes; the DNP provides an avenue to do just that. 

As I researched schools, three things were essential to me: excellence, feasibility, and value. The DNP program at Duke was rated as number one in the nation; I knew I would be working with some of the best professors and would be investing in a strong education. The program is online, which makes it possible to balance school, work, and family. It also allows me to work directly with my employer, making my project meaningful and relatable to my current professional area. Finally, DUSON offers the Nurse Faculty Loan Program and other financial support to students; therefore, I can acquire an excellent education, affordably. 

I just completed my first semester and am overwhelmed by the amount of support and encouragement I have received from all the faculty and staff. The professors provide guidance but maintain very high standards. I honestly had all the tools I needed to be successful throughout the semester. This program is pushing me to grow professionally and has set the tone for the type of professor/researcher I'd like to be. The faculty leads by example, and that is evident by their work and scholarship. 

Once I graduate, I hope to continue in academia and to pursue a tenure track position. I hope to further explore areas of mentoring, diversity, and student success. Professors who are on a tenure track must demonstrate high levels of teaching, scholarship, and service; receiving a DNP will support me in being successful in those areas. The DNP provides a foundation for me to build upon in evaluating and implementing research. I will gain experience through the completion of the DNP project so I may continue to pursue opportunities to help my community and students. The program offers opportunities to connect and engage with various professionals and scholars, and the faculty has an array of experience and expertise, promoting a very diverse environment.