DNP Student
Image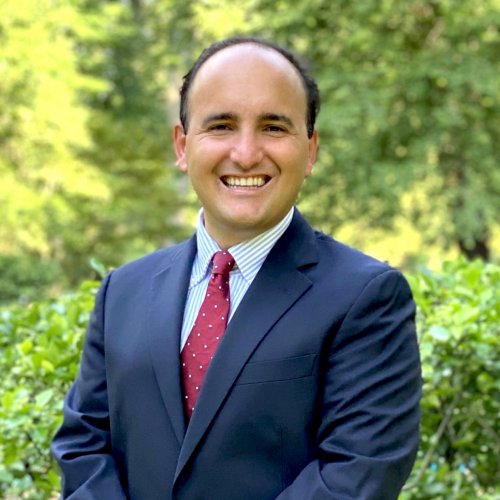 I grew up in Rockville Centre, a suburb of New York City on Long Island. During my high school summers, I volunteered at a summer camp for adults and children with special needs. Working with people with developmental disabilities and having exposure to their unique health care needs from such a young age are initially what inspired me to become a nurse and ultimately to pursue an oncology specialty.
Because I was fortunate enough to know I wanted to become a RN from an early age, I decided to major in nursing starting with my first semester at Boston College. Since graduating 10 years ago, I have worked in the Urology Service at Memorial Sloan Kettering (MSK), participating in several quality improvement and health care delivery research projects, have presented at national conferences, and earned a master's degree in Health Policy and Economics from Cornell University in 2018.
Aside from Duke's academic rigor and expert faculty, the hybrid model of the DNP program was mainly what attracted me to Duke. I knew I wanted to pursue a terminal degree, but I also didn't want to step away from my full-time patient-facing role at MSK. After completing nearly two semesters, I can say that I'm amazed at the quality of the talent of my fellow classmates and the flexibility and supportiveness of DUSON faculty. Although the pandemic has prevented me from visiting campus, DUSON faculty and advisors have kept my classmates and me engaged.
In addition, I am also a Margolis Scholar. Each week, the scholars meet with health policy experts from Duke and the broader health care community to discuss current events in health care. We also often participate in health policy-focused exercises such as skills labs and journal clubs for student scholars to complete. Every spring semester, the scholars host an event through the Duke-Margolis Center. In spring 2021, we planned a panel discussion pertaining to the COVID-19 pandemic and its effects on health policy, health care delivery and health equity. The impetus for this forum was to discuss topics related to implicit biases within health care, population health ethics, and ways COVID-19 has driven medicine and funding dollars into the digital age. Since the pandemic has prevented me from traveling to Durham in person, the Margolis Scholars program has been a wonderful opportunity for me to work with expert faculty and engage other health policy-interested students from a variety of disciplines.
After graduating, I hope to apply my quality improvement skills honed through the DNP program, my decade of bedside nursing experience, and my health policy expertise to nursing research and leadership initiatives at MSK.