ABSN Student
Image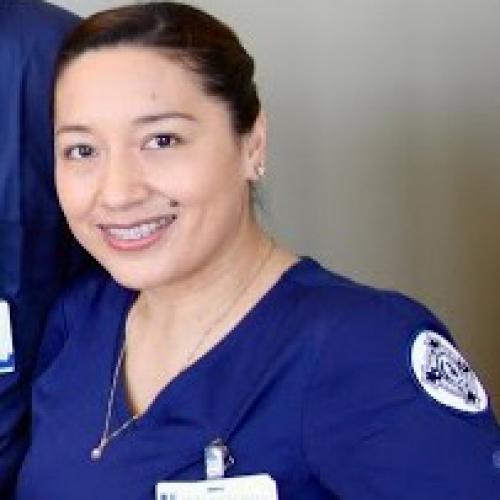 Growing up in rural Ecuador, my family bought a color TV that aired three channels – the Discovery channel being one of them. I used to watch medical personnel do humanitarian work and save people's lives around the world. Fast forward some years later, I volunteered with "Doctors Without Borders" and assisted in performing cleft palate surgeries across rural areas of Ecuador.
I have a passion for providing quality care to patients suffering from critical illness while advocating for the restoration of their wellness and fulfillment of human capability that has ultimately driven me to pursue a career in nursing. My quest is to embark on a career in international nursing and join the global effort to improve health care disparities in under-served areas of the world.
DUSON's clinical practice and its unique approach to learning, as well as its several high-ranking awards in educational excellence and leading research, were key factors in my selection to attend nursing school here.
Through clinical experiences offered in preceptorships, I have been able to utilize what I've learned about evidence-based decision-making and critical thinking in care management to offer high quality and safe patient care. DUSON's curriculum fosters individual competence and fellowship skills by incorporating high professional standards and interdisciplinary collaboration.
The School has not only trained me in providing high-quality patient care, but it has also provided me with the best tools and resources to join leadership positions both in clinical practice and around the world. As an international student, I feel at home here. The ABSN program unquestionably prepares students to become successful nurses.