ABSN Student
Image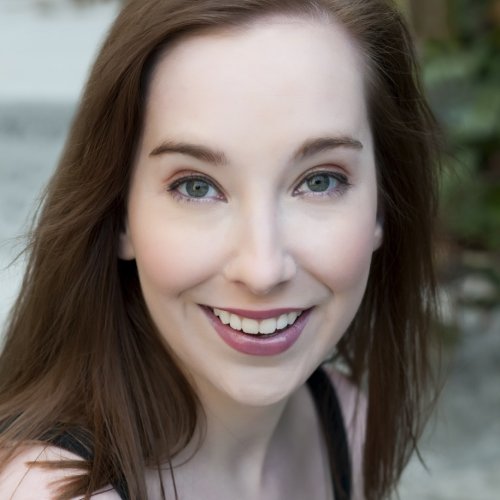 After 15-plus years as a professional actor, I discovered a desire to pursue nursing. I decided to become a nurse after I had the chance to volunteer at OCA-A Special Place for Special Kids, which works with individuals with autism. The group of volunteers and I worked with some of the adults at OCA to put on a small production using techniques from Kelly Hunter, who had created the Hunter Heartbeat Method, which uses iambic pentameter and sensory games to help children and young people with autism work on communication, awareness, play, etc. My experience at OCA was so profound that, the following week, I began looking at nursing programs and all the prerequisites I needed.
I have always been a performer from a very young age. I majored in theatre performance from Rollins College in Winter Park, Florida, and, once I graduated, I moved to Washington, D.C., where I was a professional actor for five years. I then decided to further my career by getting my Master of Arts in Shakespeare and Creativity from The Shakespeare Institute in Stratford-upon-Avon, England. In my 15-plus years of acting, I have performed in Washington, D.C., Colorado, Germany, Florida, and the UK, just to name a few. I was fortunate to perform abroad at the Edinburgh Fringe Festival — twice and was able to devise a show to commemorate WWI with my graduate cohort for the Royal Shakespeare Company.
I think people are both shocked and intrigued that I decided to become a nurse as the two fields are very different, but I am pleasantly surprised how my acting career has helped me as I have embarked on this nursing journey. I chose DUSON due to several factors. The ABSN program has a strong curriculum, focusing on many different areas that benefit future nurses, and the faculty brings wonderful skills and years of experience to their teaching as well as excelling in fostering strong teacher/student relationships. They push their students towards personal growth as well as encourage the idea to continually think outside the box. It is an incredibly supportive program.
In the future, I hope to work in pediatric critical care and go on to receive my degree to become a pediatric acute care NP. I love working with children and think the field would allow me to use a lot of my theatre background; singing along with children to "Frozen" or "Moana" sounds like a dream to me. My long-term goals are to receive my DNP or PhD as I love research and to meld my theatre background with nursing; a few avenues I would like to pursue are how theatre, drama therapy, and Shakespearean language can help those with disabilities.