DNP Student
Image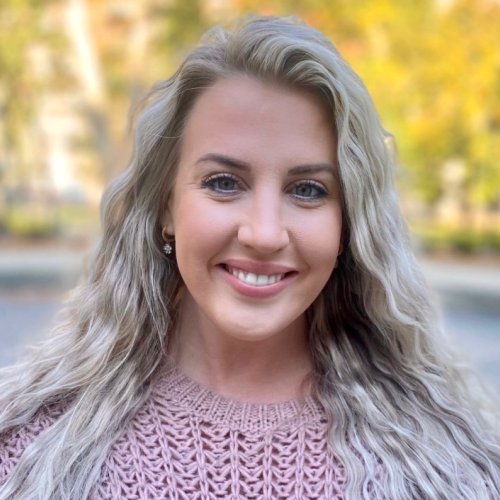 When the time came, many years ago, to decide what I wanted to be when I grew up, the answer seemed quite clear. I wanted a position where I would serve others. Living in Philadelphia, I was surrounded by extraordinary health care systems and embraced a volunteer position at Children's Hospital of Philadelphia when I was 14. From this role, caring for patients essentially became a part of who I am. I then went on to obtain my BSN from La Salle University while working as a nurse associate and got hired in a critical care unit following graduation in 2018.   
Critical care quickly became my fascination. On my first shift after orientation, I experienced every new nurse's worst nightmare: code blue. The leader of the code and first to respond was a nurse practitioner, who superbly communicated and was confident throughout the medical emergency with the adult patient. A few days following the event, I applied to Rowan University's Adult Gerontology-Acute Care Nurse Practitioner program. Following graduation from Rowan in August 2020, I accepted my first position as a critical care nurse practitioner.  
I felt the undeniable craving to further develop my research and leadership skills with my new role as a nurse practitioner. I wanted to continue to immerse myself in dedication for critically ill patients while researching evidence-based care and applying them to practice.  
I was drawn to Duke while researching potential DNP programs, mostly for its reputation of having the #1 DNP Executive Leadership Specialty in the nation. It became apparent that the school would not only give me the tools to succeed as a leader but also provide me with the lifelong support, confidence and connections too.  
I would like to remain inquisitive in my critical care role and perform quality improvement projects for years to come. During this DNP journey, I have also opted to obtain a post-master's certificate in Education as my elective. My ultimate career goal would be in leadership either as an associate dean of a university or inpatient hospital setting as a chief nursing officer. Whatever route is meant for me, I know that Duke has prepared me far beyond whatever I thought I was capable of.