ABSN Student
Image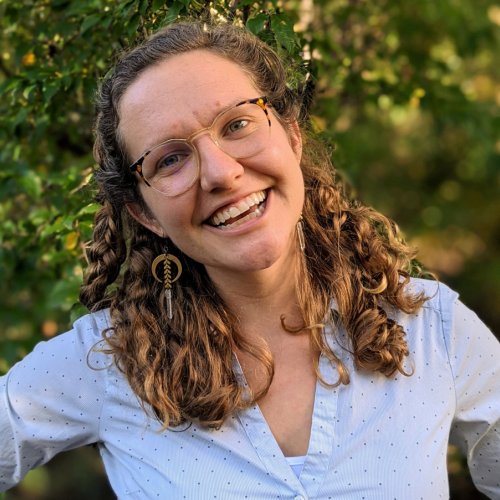 I was born in May on International Day of the Midwife with the support of Duke Regional Hospital's midwifery practice. Since then, my life journey has carried me around the world and back to my roots.
I grew up in a family of academics and activists, who catalyzed and nourished my passion for health justice and embodied learning. After a mystical experience at age 13 called me to be a midwife, I committed myself to studying the healing arts and to being of service to intergenerational wellness. I was blessed with the opportunities to apprentice with midwives in Chiapas and herbalists in New Zealand and to pour my heart into youth empowerment projects in Nicaragua and my childhood hometown of Lewisburg, Pennsylvania. I then integrated my experiences abroad by volunteering as a birth doula with high-risk, low-income families in Southern Appalachia while studying health promotion and Spanish at UNC Asheville. I am so grateful to all of my teachers, who have nurtured my growth as a birthworker, scholar, and activist.
I was inspired to become a nurse because of my passion for health justice, as nurses are the heartbeat of healthy communities and have the power to advocate for marginalized people in their most vulnerable moments. As a doula, I worked alongside incredible nurses who embodied both the art and science of nursing practice with grace and strength. Inspired by their example, I felt that I could be of deeper service to my community if I could combine my holistic background with life-saving nursing skills.
I gravitated to DUSON because it was the only ABSN program that I encountered that is rooted in a commitment to promoting health equity. From the first semester, the curriculum addresses racism, cultural humility, social determinants of health, and trauma-informed care. From undergraduate classes like "Health Justice" and my experiences living and working in a Nicaraguan squatter settlement and rural Tzotzil Maya community, I knew that effective health promotion must begin by acknowledging systemic inequities to empower patients and communities to overcome their unique barriers to wellness. DUSON goes beyond teaching the pharmacologic principles of medications and empowers us to be upstream thinkers and community health leaders.
After finishing my ABSN program, I plan to become a lactation consultant and Certified Nurse Midwife who works with immigrants, refugees, and marginalized communities. I am forever in awe of the miracles and magic of our bodies and deeply grateful for the opportunity to advocate for trauma-informed, culturally humble, and gender-affirming reproductive health care for all people!