MSN Student
Image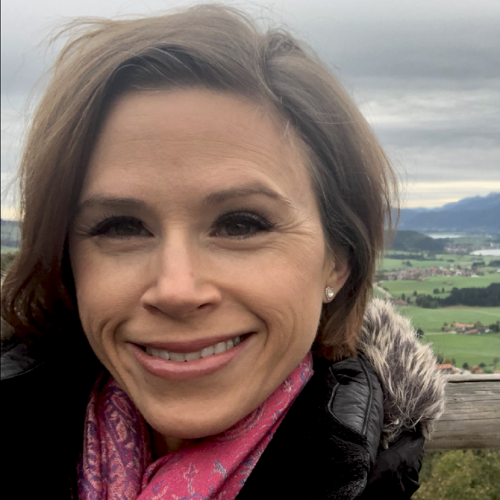 I am originally from San Diego, California. During my childhood, my dad had been hospitalized and underwent open heart surgery. I was only 5 or 6 years old at the time, and it made quite an impression. When I was in high school, he was hospitalized again for an infection in his blood. After his recovery, he asked me if I had ever thought about being a nurse, and the idea stuck. I attended Point Loma Nazarene University for my BSN and completed Air Force ROTC at San Diego State University.
I have been an Air Force nurse for over 13 years and have a background in medical-surgical nursing, flight nursing, patient movement coordination and patient education. My duty stations and deployments have ranged from California, North Carolina, and Louisiana to Okinawa, Japan, Ramstein, Germany, and Afghanistan. It was in North Carolina, where I met my husband, and we had our first child. I have always been passionate about women's health but, after experiencing pregnancy, birth, and beyond, I knew it was my calling.
DUSON has an incredible reputation not only for graduate nursing but also has an excellent program for veterans. Once my husband and I decided to call North Carolina home, applying to DUSON seemed like the right decision. I have just finished my first year in the MSN program for Women's Health Nurse Practitioner and could not be more thrilled with the decision we made. It is like a dream come true!
I am transitioning from active duty to the Air Force Reserves in order to complete my clinicals over this next year. In the future, I would love to work for the Department of Veterans Affairs and serve the growing population of female veterans. DUSON now offers a Veterans Health Care Specialty program, which is the only non-VA academic partnership of its kind at this time. This has truly solidified for me that, in addition to DUSON's stellar reputation and unique academic offerings, the School is also the perfect place to prepare me for my future service.