MSN Student
Image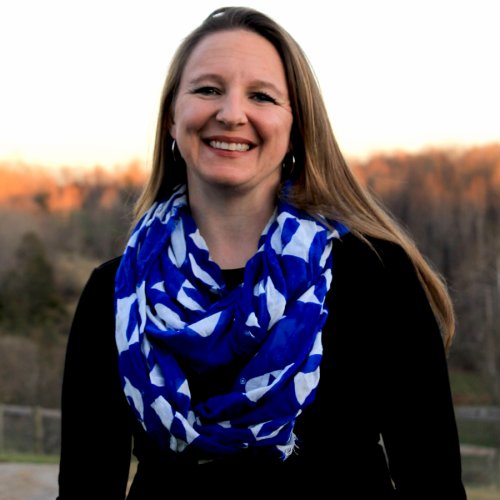 I decided to become a nurse for the same reason everyone does — to get rich! When you get a message from a parent celebrating the birthday of one of your little miracles, well there is nothing in the world more valuable than that.
I grew up seeing the impact a respected health care provider could have on the community. My mother was a well-known paramedic that served Kanawha County, West Virginia. Seeing the pride my mother had in her job and the appreciation so many shared for her, I always knew I'd be a medical professional. It only took one rotation on a NICU floor as an undergraduate at West Virginia University to decide to dedicate my career to caring for the world's tiniest humans. All the better since at 4'10", my small frame could actually lift these patients.
Over the next 15 years, I continued to gain experience and take on more critical roles. However, my role on the Neonatal Pediatric Transport Team is where I developed many of the specialized skills that have made me so helpful at Carilion Clinic's Children's Hospital in Roanoke, Virginia. I serve as a flexible resource for the NICU, PICU, Pediatric, and Neo/Peds Transport units. In addition, I am currently a pediatric clinical instructor at a local community college where I share my love for children and nursing. While these positions contribute to my technical skills, the years I spent as a public school nurse helped me better understand the social aspects of our patients and their guardians. This knowledge helps me better contextualize information and improve communication. I believe this increases the likelihood of families accepting medical guidance and maintaining health long after they leave our facilities.
As fulfilling and demanding as these positions can be, I felt I had even more to offer. I decided to pursue my neonatal nurse practitioner dreams at DUSON! I chose Duke because of its recognition as one of the top nursing schools in the country. But I may have had a little nudge from my husband who graduated from Duke's Fuqua School of Business.
Upon certification, I will remain in Roanoke at the Children's Hospital where I can contribute to progressing the care of our tiny patients. While completing the program, I have been able to utilize the research and knowledge I have gained to assist in implementing a protocol aimed at decreasing the incidence of intraventricular hemorrhage in the neonate and help improve neurodevelopmental outcomes for our premature infants.
When I look back, it's hard to believe the journey, so I'm excited to see what the next path has in store.