DNP Student
Image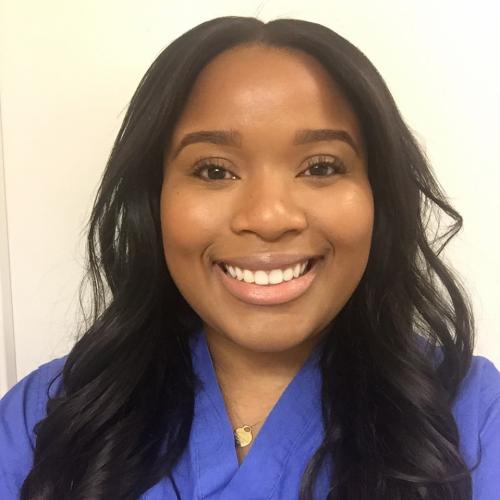 I know very well the value of education and I've always had the goal to achieve an advanced degree. My personality is such that I enjoy being challenged professionally so I know that pursuing an advanced degree in nurse anesthesia would do that for me. Being an advanced practitioner, you have much more knowledge than you had an entry-level nurse. You also have a lot more autonomy, you can make your own decisions and that independence is really priceless.
While working in California, I shadowed a CRNA that was a graduate of the DUSON Nurse Anesthesia program. She talked to me about the DUSON program and her experience in it, how the faculty really worked with her to ensure she was successful. Her story ultimately inspired me to learn more about the DUSON program and apply.
When meeting with the previous program director, I felt she was very serious about student success and working with students to ensure they got what they needed from the program. I remember her saying "If students don't do well then it's a reflection on us as educators," and her passion for students left a great impression upon me. When researching the program more, I found there was a diverse representation in both faculty and students. DUSON clearly looked at each individual applicant to the program to see what the student had to offer and ensure they would be a good fit.
DUSON does a great job of preparing its students for the future. There is a definite culture of being more than just a clinical provider. We are provided the skills to become future leaders through learning to become a change agent: to change and improve processes in hospitals through the implementation of quality improvement projects.
In the DNP program, we are afforded the non-clinical side to being an advanced practitioner such as leadership skills, learning how health care organizations work, learning the finance behind the health organization and budget sheets, the program really takes us beyond the bedside. The combination of the DNP leadership courses, the strong clinical preparation, and the political advocacy creates a strongly robust program that prepares us greatly for what we'll face in the future of nursing as advanced practitioners.