ABSN Student
Image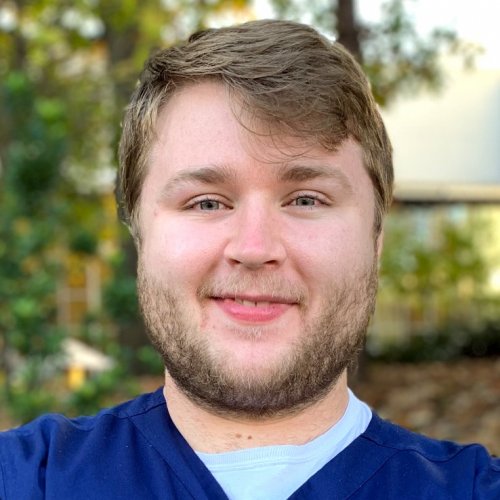 I was born in England and moved to North Carolina, from Guam, due to my father receiving orders from the Air Force. I received my bachelor's in exercise physiology from East Carolina University. I had known prior to college that I wanted to pursue a health care career and participated in clinical shadowing at Vidant Medical Center and Johnston Health throughout my undergraduate career. Many of my Fridays were spent at the hospital where I gained exposure to pediatrics, geriatrics, and emergency medicine. I also enjoyed the diversity of patient populations, cases, and treatments I encountered. The memories that prove most vivid are those that involve patients who placed their trust in medical staff and the strength and knowledge of health care professionals that strived to treat them. Witnessing firsthand the professionalism and collaboration across the health care spectrum solidified my desire to assist those in need.
After graduation, I was offered an once-in-a-lifetime opportunity to attend my dream school and simultaneously embark upon the path towards becoming a nurse. DUSON has granted me the privilege of attending the pinnacle school for nursing technology, education, and opportunity. It has made me feel like I matter and that I am part of their nursing family, especially during the COVID-19 pandemic. I find hope in the knowledge of my instructors, the educational tenacity of my peers, and the prospect of becoming a Duke-caliber nurse.
Part of the excitement that arises from attending DUSON is the opportunity for career discovery. As a first-semester DUSON student, I recognize that my journey has just begun and that I will have the opportunity to experience several fields of medicine before I choose a specialty. I find myself drawn towards the prospect of working within pediatrics as I enjoy interacting with children and parents within the health care setting. However, as J.R.R. Tolkien stated, "There is nothing like looking, if you want to find something. You certainly usually find something, but it is not always quite the something you were after." Go DUKE!