ABSN Student
Image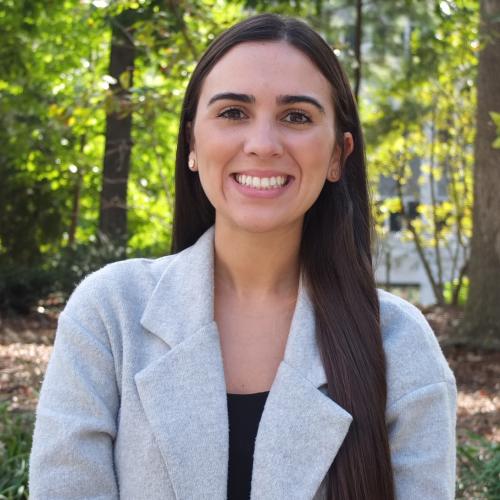 I moved to the United States when I was 17, leaving my family behind, due to the socio-political crisis that my home country, Venezuela, faces.
I knew that I wanted to pursue a career in nursing during my junior year of College at Northeastern University. During this time, I served as a medical volunteer at the Dr. Luis Razetti Hospital in the Caribbean port of Barcelona, Venezuela. This hospital provides free health care to a large number of impoverished patients in Venezuela and, unfortunately, delinquency governs the corridors of the hospital leading to a great deficit in medical personnel and supplies. 
During a power outage at the hospital, six premature babies' ventilators shut down in the neonatal intensive care unit. During this frightening time, I witnessed how the nurses fought to save the lives of the babies and got to witness first hand just how skilled and determined the nurses are. The nurses provided optimal care despite their struggle to work in a hospital with limited resources.
I aspired to attend DUSON not only for its international recognition in cutting-edge technology in education and opportunities in research, but also for the vibrant community that offers these opportunities. DUSON really is a supportive community and I have felt welcomed since I attended Duke Days.
I had the opportunity to volunteer in the Durham community through connections at DUSON and one of the most memorable experiences was interacting with a variety of populations in my N389 Wellness/Health Promotion Across the Lifespan and N397 Community and Public Health Nursing classes. I volunteered at a health fair for Blind Industries, a non-profit organization dedicated to providing careers and training to blind residents of North Carolina. Additionally, I also had the opportunity to volunteer at Immaculate Conception Catholic Church for a parent-child support group of Latina/Hispanic mothers, where we shared information about different health topics, learned about different cultures and shares smiles and stories. I'm grateful for these experiences and for having the opportunity to connect with diverse groups, ultimately expanding my knowledge about the customs and cultures of many communities.
My professors and peers have given me the tools necessary to succeed and I'm optimistic about the path that lies ahead after graduation.