PhD Student
Image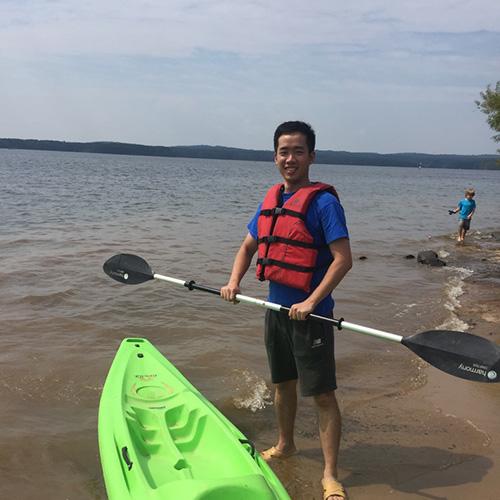 Growing up in China, I saw that nursing was generally regarded as a low-level service rather than a respectful career. While my grandmother was sick and was staying in the hospital, I witnessed how several male nurses cared for my grandma and I admired their great knowledge, expertise and caring spirits. I wanted to enter the nursing career, try to change the stigma that Chinese culture has about it and become the most educated nurse I can be.
My friends and family in China know Duke University as one of the best in the world. Before I came to Duke, I talked to my peers and China and it was agreed upon that Duke was one of the best places in the world to study medicine and nursing. Duke has many great resources for students to take advantage of to become successful.
I feel that obtaining my degree from DUSON will supply me with the necessary knowledge to be a successful nurse researcher. My degree will expose me to opportunities that otherwise may not be possible.
My research in the PhD program is focused on cardiovascular disease and using mobile technology as a tool to help patients. I chose to focus my research on cardiovascular disease because it is the number one killer among people internationally and with an increasing number of people around the world using smart devices, the medical and research effects of using mobile technology to study the disease and maybe one day cure it is promising.
One of the aspects I love about being a part of the DUSON PhD program is the small cohort size. Because the cohort size is so small, we are afforded many opportunities to collaborate with each other and our mentors. In China, a lot of focus was on how to work independently, rather than working as a team but DUSON has really shown me the value of what working with and on a team and how important teamwork really is. My fellow students really inspire me with their constant drive for excellence. They dream big and take the actions necessary to go after their dreams.
I've learned that nursing should not only focus on nursing but should involve working together with other healthcare disciplines. If we use the knowledge and expertise from other professionals around us, it will strengthen our research and ultimately make it more successful.