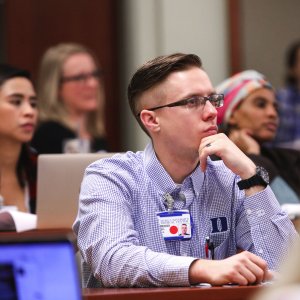 Welcome to Duke University School of Nursing's Continuing Education and Professional Development Resource Center. We invite you to discover how you can learn from our world-renowned faculty and take advantage of the state-of-the-art Duke School of Nursing facilities.
Affordable, friendly and convenient, professional education and development at Duke are designed with the busy working nurse in mind. Whether you are preparing for national accreditation, earning CME credit towards renewing your certifications, or just want to expand your professional knowledge and skills, Duke University School of Nursing is here to help you become a more effective nurse.
Please take a moment to look at the variety of continuing education and professional development opportunities available to you, and check back often to see more new and exciting courses and programs.