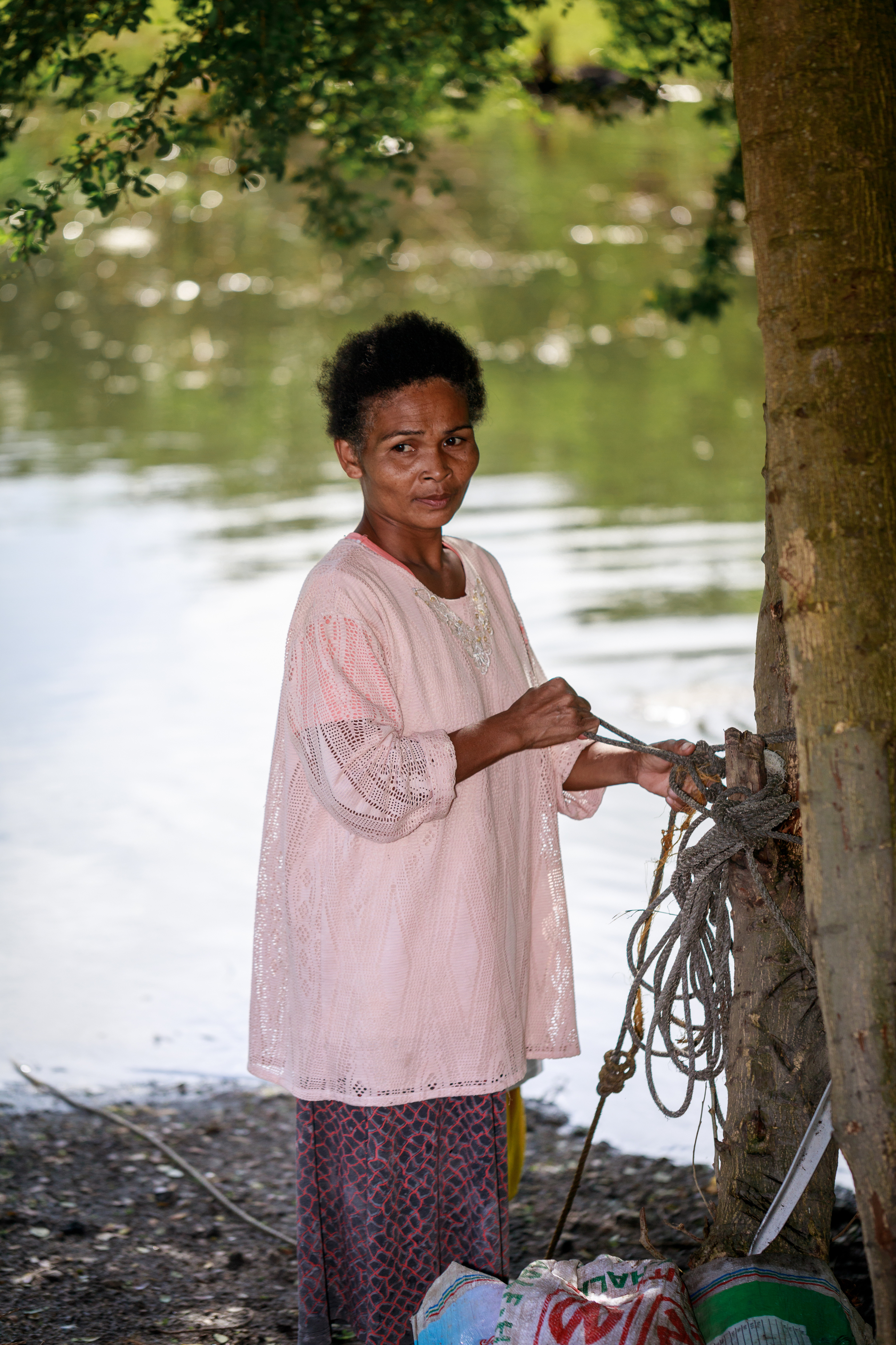 Awakened by the giggles of children, the blaring horn of the local jeepneys, and early morning conversations of UST students on their way to class, I knew it was time to get the day started. Debriefed the night before, our plans for today included a visit to Sitio Mabilog, Tarlac, an area in the scattered mountains of the Philippines to visit and learn more about the Aetas, an indigenous group here in the Philippines. In order to reach the village we traveled in the bus for about 2 hours and we transferred to a smaller van for another 30 minutes because the roads became to steep and narrow for the larger bus. After a very bumpy ride, we reached our destination and what I saw left me speechless.
The Aeta community who come from the same line of Australo-Melanisians greeted us with warm smiles and just as much curiosity as us. As a Black woman, with a previous degree in African-American Studies and Health Disparities, I suddenly had my "Aha" moment. Their skin was dark with kinky curly hair just like mine, and I immediately felt a connection (fictive kinship). Miles away from my home in the States and my ancestors in Africa, here I was in Southeast Asia amongst a group of people who shared so many physical similarities to me. It was just so interesting to see the diaspora of people has literally reached every continent of this world.
Furthermore, as an indigenous group to the Philippines, the Aetas have such a long and rich history, that we could probably spend a whole semester learning about their culture and practices. But during our visit, we managed to learn that they are considered the original inhabitants of the Philippines and were one of the only groups to avoid Spaniard settlement. Unfortunately, they were displaced in 1991 due to the eruption of Mount Pinatubo and forced to leave their homes in the mountains. However, after some time and with the help of University of Santo Thomas Simbahayan Project and local governments, the Aetas have resettled and have began to rebuild in their original area. Through this visit, we had the opportunity to gain insight into some of their local healthcare practices and issues, but most importantly the opportunity to connect with just another aspect of the Filipino people.