I cannot believe we are actually nearing the end of #TeamLikha2017!
After being immersed into the rural community in the Philippines, their healthcare system, and its policies, the day has finally come for us to present an overview of the United States' prison/healthcare system.
As usual, our day at the UST college of Nursing started off with a prayer, the UST anthem, and the Filipino national anthem. Chelsea (our clinical instructor) was introduced, and gave an inspiring overview of the federal prison healthcare system. Thereafter, all 9 of us took the stage, delivering what we had been practicing the night before to approximately 80 students, and 10 faculty members. The presentation lasted roughly 25 minutes, followed by Q&A open forum. The UST nursing students were very inquisitive, as many were interested in going to the States after they graduated to work.
The UST students were not only eager to hear about the U.S. healthcare system, they were also eager to show us their many talents! We had a very talented singer named Josh, who had many fans sing his version of Ed Sheeran's "Tenerife Sea", with his buddy Sevie playing the guitar. Their fans, including us could not get enough of their voice and asked for one more song, which turned into 3 more songs. To say the least, we were very impressed! My UST buddy Daryll, and her dance buddy also gave us a beautiful rendition of traditional Filipino dance in their gorgeous Filipino attires. We loved the humor and freeness behind the dance, that we all could not stop smiling and laughing so much, that our cheeks and bellies hurt!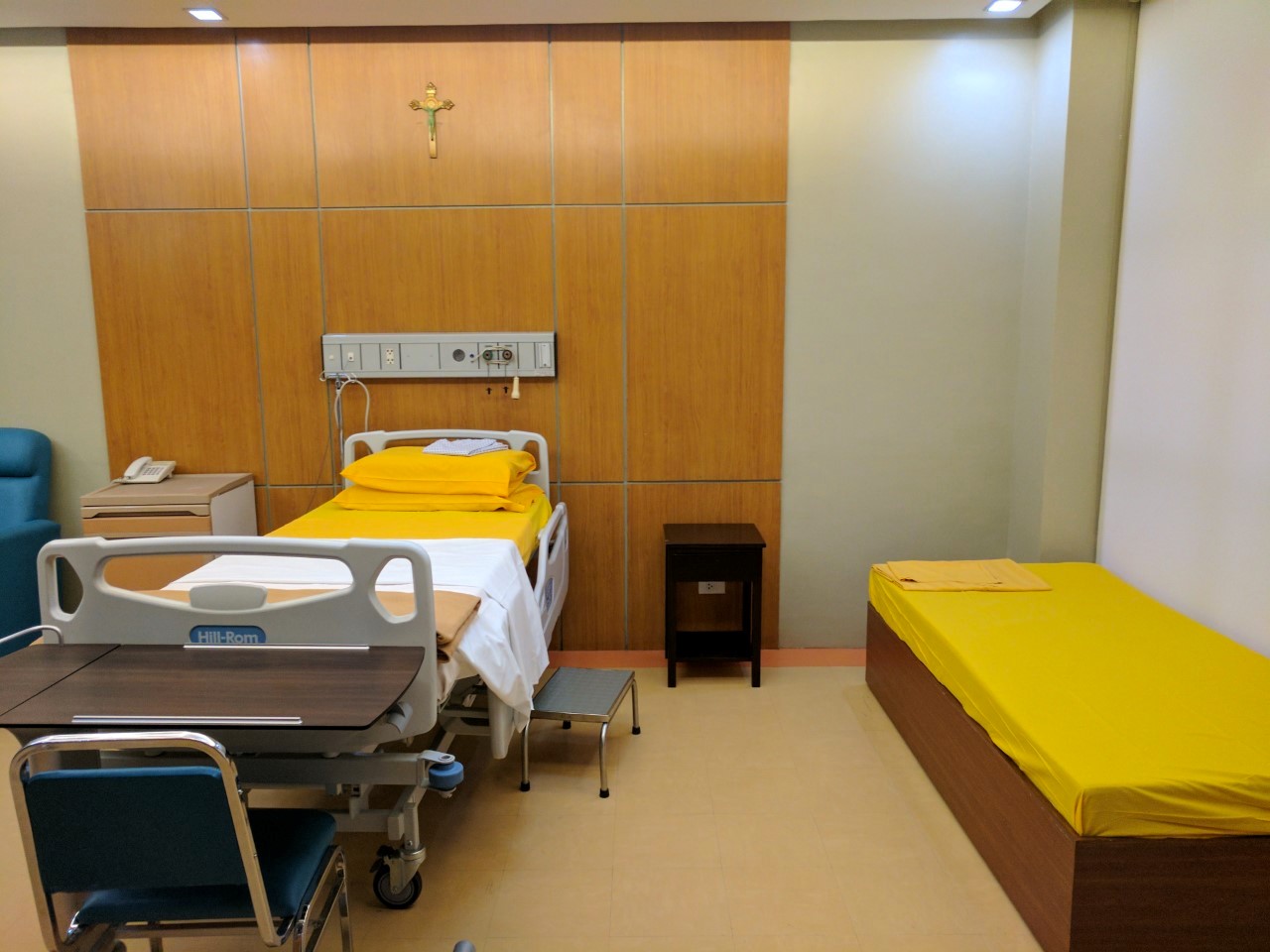 After the presentations, mama Cortez gave us a tour of UST hospital. We got to see a wide range of specialty wards. We saw the difference between an unpaid floor, and a paid (private) floor.  The first thing I noticed on the unpaid floors were the white walls and floors. Unpaid floors were for patients who are unable to pay for the health service being given to them. The units were divided into male and female sections. They all had 8-10 beds in each units (one room) facing each other. There were limited equipment on the units, with 1 nurse to up to 6 patients, with exception of critical care floors, which was 1 nurse to 3 patients.
The paid floors were for patients who were able to pay for their healthcare services. The rooms were very spacious 1 patient to 1 room, very spacious, and had various colors and designs in each room. All the rooms had a spare bed for guests, refrigerator, and wardrobes to hang clothes! The rooms were very beautiful!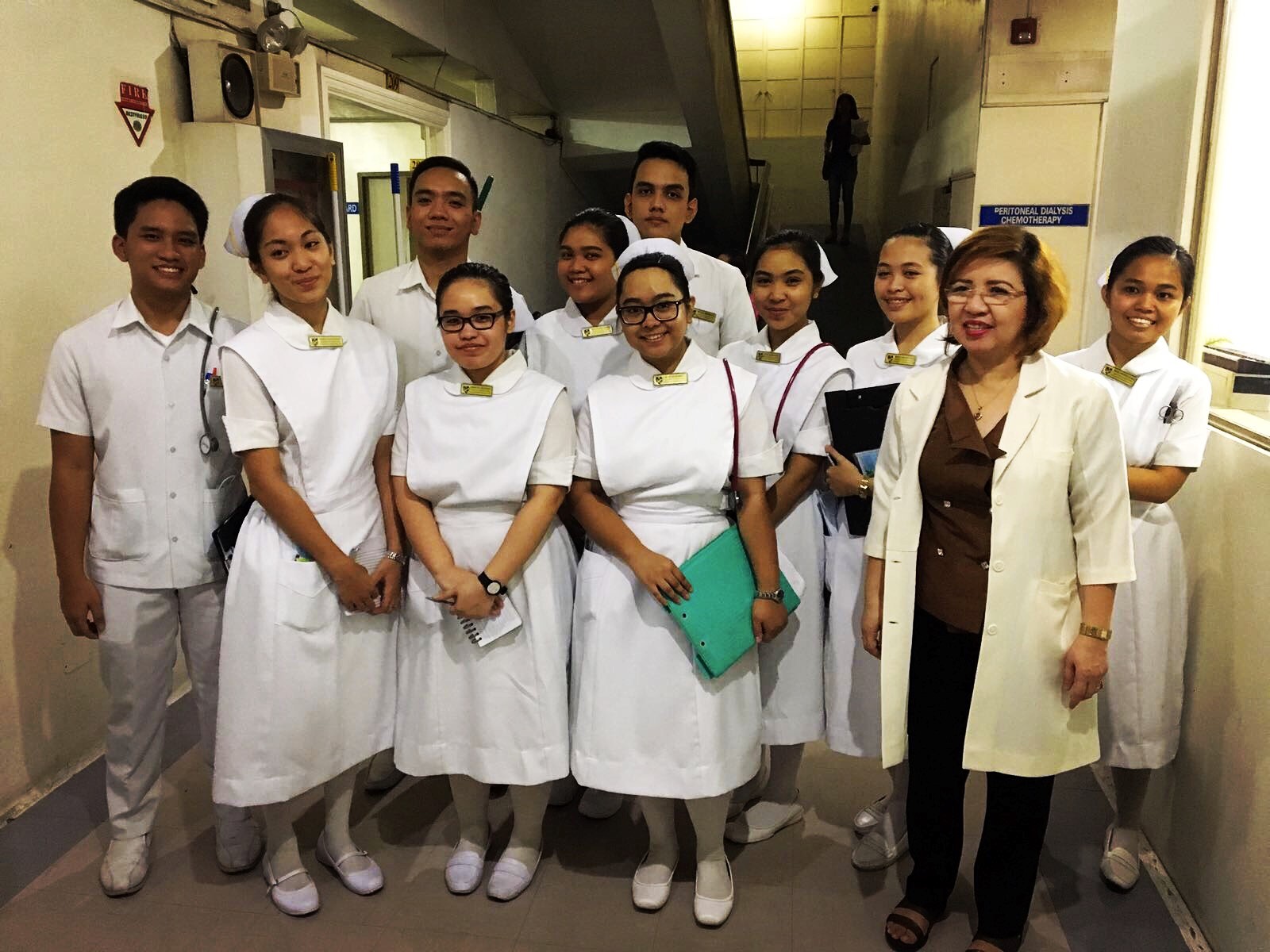 One thing that stuck out to us was the Nurses uniform! Have a look!
After the tour of UST hospital, we were given a break to go home, and get dressed for a night at Barbara's heritage restaurant with mama Cortez, the college of Nursing Dean, a few faculty members, UST delegates who previously visited Duke University, and those visiting in August! Arriving at Barbara's, we were greeted by hosts dressed in beautiful traditional Filipino outfits. The buffet food was amazing! There were many options, from rice, to noodles, various meat delicacies, the famous halo-halo Filipino dessert, and many more! As if that was not enough, we got to experience and partake in traditional Filipino dance and show. It was such an unforgettable night full of laughter, getting to know new people, as well as learning how loving and enriched the Filipino people are in their culture and values.
Unfortunately the night came to an end, and it was time to say goodbye and good night to our UST buddies and faculty members!