February 11, 2021
Image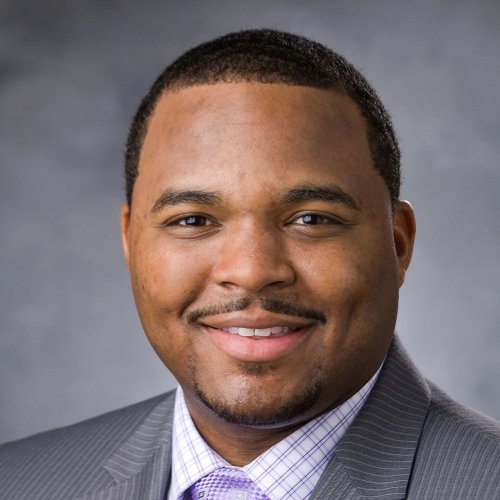 Michael P. Cary, PhD, RN, associate professor, has been a part of Duke University School of Nursing since 2012 and teaches in the School's Accelerated Bachelor of Science in Nursing (ABSN) and PhD Programs.
As recently as January, his contributions were formally recognized when he was named a recipient of the Raymond Gavins Distinguished Faculty Award, as awarded by The Samuel DuBois Cook Society. The Society's mission is to recognize, celebrate, and affirm the presence of African American students, faculty, and staff at Duke University. Cary will be officially recognized for this award in an online ceremony on February 23.
He started at the School of Nursing as temporary instructor in 2012 before becoming an assistant professor from 2013 until 2018, when he was promoted to associate professor.
As a PI or Co-I, he has received numerous grants and published over 35 closely related papers in the areas of older adult functional decline, use of post-acute rehabilitation services, orthopedic nursing care and minority health. In November 2019, Cary was one of four faculty members from the School of Nursing to be recognized as a Distinguished Educator in Gerontological Nursing by the National Hartford Center of Gerontological Nursing Excellence (NHCGNE) initiative.
As Center for Nursing Research Data Science Research Area of Excellence (RAE) lead, Cary spearheaded a DUSON-wide task force meeting with faculty and research staff to develop the vision and mission statements for DUSON Data Science and identified high priority areas through a SWOT analysis. Most recently, Cary led the school's inaugural AI workshop "Time to Put It Into Practice: A Primer on Artificial Intelligence & its Applications for Nursing" workshop in January and was a senior author of the research article "How artificial intelligence is transforming the future of nursing" in American Nurse.
Cary earned his BSN and MSN degrees with a Health Systems Management concentration from the University of Virginia and his PhD at University of Virginia School of Nursing in 2012. In addition, he holds a bachelor's degree in Health Services Administration with a double minor in Business Administration and Health Information Systems from James Madison University.
He has worked for more than eight years in the nursing field in long-term care, rehabilitation and community health settings.