Dean Ramos Selected for Aspen Institute Health Fellowship on Health Equity
Dean Vincent Guilamo-Ramos will join other senior U.S. health care leaders from around the country for the Aspen Global Leadership Network's Health Innovators Fellows 2022 class.
Image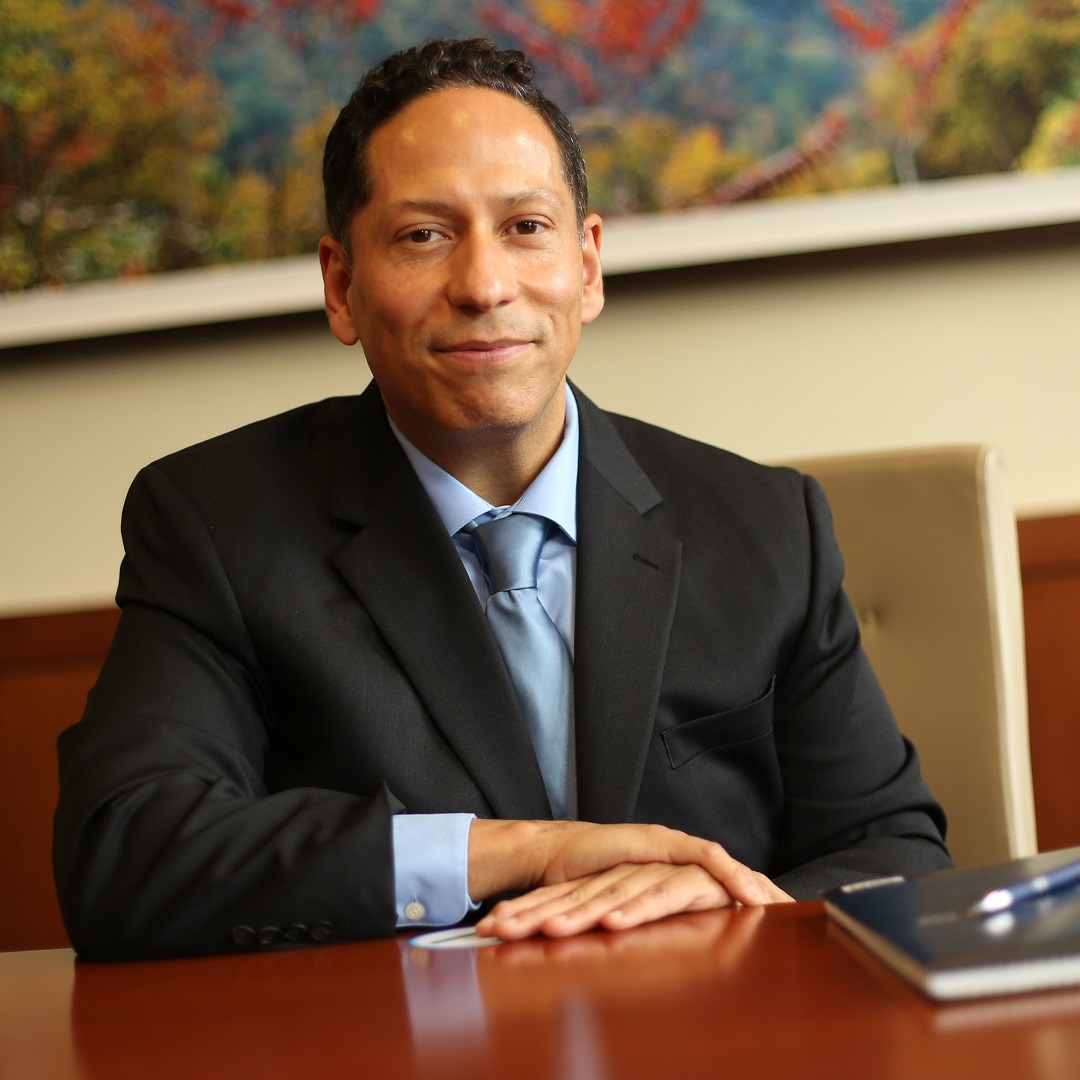 July 20, 2022
Recent initiatives have cemented the Duke University School of Nursing as a progressive thought leader in transforming health care and advancing health and social equity. Vincent Guilamo-Ramos, PhD, MPH, LCSW, RN, ANP-BC, PMHNP-BC, FAAN, dean, Duke School of Nursing, and vice chancellor, nursing affairs, Duke University, will share the school's vision and his lifetime work on mitigating the impact of harmful social determinants of health (SDOH) with the Aspen Global Leadership Network as part of its Sixth Class of Health Innovators Fellows.
Since 2015, the fellowship program has connected senior health care leaders and, over the course of two years, has challenged them to advance solutions to our country's most pressing health care problems.
"Now is a critical time for the nursing profession to address SDOH in order to improve health care access, outcomes and optimize health care costs for all," Ramos said. "The School of Nursing is engaged in several transformative programs, so I am excited to have been chosen by Aspen because this fellowship presents a unique opportunity to dialogue with national leaders about the role of the nursing profession in transforming health and also gain insights on how others are addressing health care problems and implementing strategies designed to transform models of care."
The fellowship program admits senior health care executives from various health care sectors, and participants represent a variety of different backgrounds and lived experiences. Each class member is nominated and thoroughly vetted before being accepted. The intense selection process involves considering how each member might fit into the year's mosaic in order to ensure a wide array of perspectives are represented.
All fellows also are expected to launch a leadership venture that's meant to continue after the program's conclusion. Ramos will participate in his first semester from Sunday, October 30, to Friday, November 4, in Aspen.