Duke Nursing magazine is published twice a year by the Duke University School of Nursing. Each issue contains news and information, features an emerging topic in nursing education and includes notes from your classmates and other alumni. Check out the current issue and previous issues.
Keep classmates updated by via our Duke Nursing Magazine by completing Class Notes and submit accompanying photos by email to DUSONalumni@duke.edu.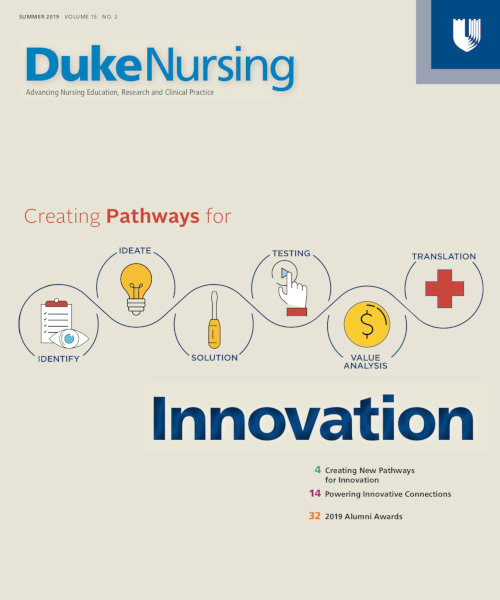 Duke Nursing Magazine Archives
Duke Nursing Alumni News Archives
Prior to 2010, when class news and notes became a regular feature of Duke Nursing magazine, the Duke University School of Nursing Alumni Association published a separate magazine called Duke Nursing Alumni News.