You are here
Improving Health for an Aging Population
A report published by the Centers for Disease Control and Prevention predicts that during the next 25 years the population of Americans who are 65 years and older will double to about 72 million. With this increase in the older adult population comes a need to raise awareness of vital aging issues through education, research, clinical practice and community or population health.
Faculty at the Duke University School of Nursing (DUSON) are passionate about their work to improve health outcomes for older adults and how important it is to prepare future nurses to deliver high quality care to this population.
Passion for Care
Valerie Sabol, PhD, AGACNP-BC, ANEF, FAANP, is the chair for the Division of Healthcare in Adult Populations for DUSON and a board-certified adult-gerontology acute care nurse practitioner. With more than 20 years of acute and critical care experience, Sabol sees firsthand the health care needs of the older adult population.
"In acute care settings, I know that caring for aging adults with complex issues requires not only targeted care but also anticipatory, comprehensive care planning for transitions to new care settings," said Sabol. "This can be challenging, and it requires specialized knowledge, clinical expertise and teamwork to help these individuals get back to baseline, and in many instances, it may include new goals of care such as quality-of-life decision-making and palliative care."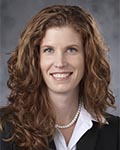 For Melissa Batchelor-Murphy, PhD, RN-BC, FNP-BC, assistant professor for DUSON, specializing in caring for older adults wasn't her first choice. But her first job after graduation opened her eyes to a special need. "A month before graduation from nursing school, I got a job at a nursing home, and it was then that I realized I was good at taking care of older adults," she said. "Having that experience made me realize that there was a need to have people who were committed to improving care for older adults, which I hadn't seen at that time."
Batchelor-Murphy stayed in that job, where she continued to make a difference every day to improve care delivery.
Eleanor McConnell, PhD, MSN, RN, GCNS, BC, associate professor, lead faculty for the gerontology specialties in the MSN program and director of the Center of Geriatric Nursing Excellence, said that caring for older adults was an interest triggered in nursing school.
"While in nursing school here at Duke, I had faculty members that specialized in geriatric care, and they showed us the way," said McConnell. "I remember when Dr. Virginia Stone hosted a seminar before I did my clinical rotation in a nursing home, and it exposed me to scientifically-based approaches for helping older adults."
McConnell's first job was also in a nursing home. Her exposure to older adults in school prepared her to go in with a mindset to make a difference.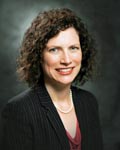 Growing up with her great grandmother, who lived to be 104 years old, Kirsten Corazzini, PhD, FGSA, associate professor for DUSON, found her way studying gerontology in college. "I learned I could pair my knowledge as a social gerontologist with the skills and knowledge of clinicians to improve care for older adults," she said. "In working with clinicians and policy makers, I'm able to work to ensure that older adults have the same quality of life my great grandmother had on a broader level."
Shortly after receiving her doctorate, Tracey Yap, PhD, RN, CNE, WCC, FAAN, associate professor for DUSON and a senior fellow in the Duke University Center for Aging and Human Development, was asked by her husband to assist him in writing a grant to work on reducing pressure ulcers for the residents in the nursing home where he was medical director.
"We got the grant, and it changed my world!" said Yap. "Up until that point, I worked in occupational health, and my career was largely about me doing a good job by setting and meeting goals."
Yap added: "However, when I got this grant I began to clearly understand how enormous the problem of pressure ulcers was for our vulnerable elders, I realized that this was morally bankrupt. … Everyone has the right to an ulcer-free stay. I remember going to my first pressure ulcer conference and photos of ulcers so big you could put a fist into them being shown, and the presenters were discussing the inability to control the pain. It brought me to tears, and from that point, I changed my career and decided to focus solely on improving health outcomes for nursing home residents."
Community of Scholars
DUSON has been committed to advancing care for older adults for more than 50 years. In 1965, Virginia Stone, PhD, RN, FAAN, developed and implemented the first gerontological program in the nation at DUSON for nurses interested in caring for older adults. The desire to increase the knowledge for advanced care for older adults continued, and in 1991 Duke began North Carolina's first master's geriatric nurse practitioner program.
Nine years later the School launched the Trajectories of Aging and Care Center, the first Duke center funded by the National Institute of Nursing Research. The center was directed by Ruth Anderson, PhD, MSN, MA, RN, FAAN, professor emerita, the late Elizabeth Clipp, PhD, RN, FAAN, and McConnell. Researchers took a big picture approach to investigating the care experienced by elderly patients as well as patterns and trends in aging and related health care.
"Having a community of scholars that specialize in gerontological care is important because it prepares our future workforce," said Batchelor-Murphy. "It's very rare that you get a student that runs up to you and says, 'It's my lifelong dream to work in geriatrics.' For pre-licensure students, they often come in wanting to work in the emergency department or in mother-baby units. What we do at DUSON allows us to show students that this is an exciting and viable career path."
McConnell added: "In addition to preparing the future workforce, I think it's also important for any academic organization to have the full package …, such as the various programs we offer here at Duke. Our community of scholars allows us an opportunity to partner with colleagues in the social sciences, geriatric medicine and geriatric psychiatry so that we're able to educate students with real sophistication on all of the complexities of caring for older adults."
Globally the population is aging, and that requires thoughtful planning about how to better equip our future workforce for specialized care needs. "It's important for our students to be competent with geriatric-related care, with the goal to improve the quality of care delivery to older adults. Even for students who have an interest in other nursing specialties like pediatric care, family care and women's health, their career paths will likely cross with older adults, and they need to be prepared," said Sabol.
Regardless of where a health care professional touches the health care system, at some point they will care for an older adult. It is a shared responsibility for all – nurses, scientists, educators – to embrace the scientific expertise that can inform practice and enhance outcomes for older adults.
More than 20 years ago, nursing faculty members with geriatric expertise were generally few and far between. A report released by The John A. Hartford Foundation shows that 60 percent of baccalaureate nursing programs had no expert faculty in geriatrics, and only 23 percent of nursing schools had a required course in geriatrics. At one point there was virtually no curriculum on geriatrics at the undergraduate level.
Schools of nursing across the country are revamping programs to acknowledge the need and importance for the older adult population. Sabol said that schools have merged their adult and gerontology nurse practitioner programs. "All practitioners, by default, will engage with older adults, and it's important for the workforce to have, at a minimum, generalist knowledge so that they can help individuals successfully age in place wherever that place may be," she said.
As a community of scholars it's important to not only provide general nursing education for the students but to also be a specialist in helping to facilitate care. Sabol said: "It's our responsibility as nursing leaders to ensure that our students understand the specialized needs of geriatric-related care. We cannot continue with the stereotype that all older adults are ill. We have healthy, community dwelling older adults that we, as nurses, can help keep healthy. On the other end of the spectrum we can also help facilitate the quality of life for our frail elders, who are living longer with complex care-related needs."
Science of Gerontology Care
The science behind gerontology care continues to evolve as older adults continue to live longer and the complexities of care increase. DUSON faculty members support the science in multiple ways.
The science behind each area of gerontology care supports and adds value to nursing in health care. "A lot of time, people think of nurses as aids or in a servant role, and the science that we provide adds quality to the nursing role," Yap said. "As nurses, we have our own independent specialty that contributes to health care delivery."
Yap's research with pressure ulcers exposed misconceptions about nursing's involvement. "While conducting my research on pressure ulcers, I found that the ulcers were a quality indicator that was often blamed on nurses," she said. "However, the reality is that we don't really know. The science behind my research will provide an answer to the question, 'What causes pressure ulcers, and how do we supplement the lack of knowledge on providing care for those who suffer from them?'"
Batchelor-Murphy's research focuses on helping people with dementia to eat by using three different handfeeding techniques – direct hand, over hand and under hand. "The ability to feed yourself is one of the first things you learn to do in childhood, and it is one of the last things lost when a person reaches the advanced stages of Alzheimer's disease, also known as dementia," she said. "These handfeeding techniques can maximize what the person can still do for themselves during a meal."
Corazzini credits gerontology as being a specialty that was interdisciplinary and having a global reach before any other field. "Often you'll find other fields will look to gerontology and geriatrics for models on how to best bring together teams of scientists and clinicians across disciplines to tackle these problems affecting older adults and their families," she said. "This is also reflected in how we as scholars at DUSON work together as well as how we work with other scholars across Duke. Faculty, students and staff who are also engaged in this work have access to this critical community."
McConnell said that the science helps to identify the complexities of care when society thinks of the needs of patients in a simpler way that isn't true. "When scientists are able to partner with health systems, then we're able to turn the research into evidence-based practice," said McConnell.
Caregivers of Older Adults
Part of the complexities of caring for older adults is the continuum of care at home with a caregiver. Cristina Hendrix, DNS, GNP-BC, FNP, FAAN, associate professor for Duke University School of Nursing (DUSON), founded the Duke Elder Family/Caregiver Training (DEFT) Center to assist caregivers in continuing to care for the elderly patient once they transition home.
"Oftentimes elderly patients are discharged from the hospital or a rehabilitation facility to continue their care at home with a caregiver that may lack the knowledge or tools to continue care," said Hendrix, the center's director. "This can lead to the patient being readmitted into an acute care hospital within 30 days of discharge, which can be costly for the patient and the facility."
The DEFT Center was funded by The Duke Endowment, and its goal is simply to reduce hospital readmissions and preventable emergency department visits with the elderly by focusing on the caregiver. The center is different than most transitional care models across the country in that it synergizes the strengths and components of a university health system.
With the academic component, the DEFT Center is giving DUSON graduate nursing students the opportunity to provide caregiving training. "This approach is a win-win for the center because it allows us to increase our capacity to assist more caregivers and for our students as it exposes them to difficulties that families often face when caring for a loved one at home," Hendrix said.
These are only a few of our faculty and staff at DUSON who continue to advance the scholarship of caring for older adults as we continue our ongoing vision of transforming the future of nursing, to advance health with individuals, families and communities.
Involved Faculty Profiles