September 1, 2021
Image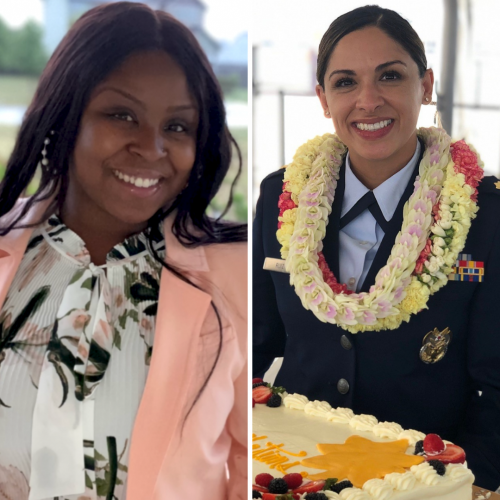 Duke University School of Nursing has been granted a $30,000 award from Jonas Philanthropies to support scholarships for two Doctor of Nursing Practice (DNP) students.
Barbara S. Turner, PhD, RN, FAAN, Elizabeth P. Hanes Professor of Nursing, and her team have been entrusted with the two-year renewable Jonas Nursing and Veterans Healthcare award, from which students Ron'Nisha Baldwin and Maritza Ruiz will each receive $7,500 per year. Duke University is matching the amount by awarding the students an additional $7,500 per year. 
"Receiving the Jonas Philanthropy scholarship has been a great honor," Baldwin said. "I would like to send a special thank you to Dr. Turner. Not only have I gained additional financial support for my tuition, but I have access to an additional network of people that will help strengthen my leadership and innovative strategies in health care."
In addition to financial assistance, scholars will have access to leadership development opportunities and subject matter experts related to their specific areas of interest. 
The School of Nursing has had a total of 24 Jonas Scholars since 2012. Nationally, the 2021-23 Jonas Scholar cohort consists of 76 doctoral students from 49 universities who are focused on critical health priorities such as environmental health, vision health, mental health and veteran's health.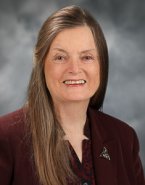 "What is so unique about the Jonas Scholar program is the networking of the current scholars with past scholars," Turner said. "Our previous scholars have found this to be invaluable and, after graduation, continue to have this network to both draw upon and contribute to."  
Baldwin's scholarly project involves piloting a virtual hypertension clinic in veterans with uncontrolled hypertension, aiming to improve their accessibility, support and health care outcomes.
"Due to the growing demands of the Veterans Health Administration, quality improvement initiatives are needed to optimize patient care," she said.
For her quality improvement project, Ruiz is introducing a standardized evidence-based program across the Air Force; her ultimate goal is to roll out the program tri-service. 
"This will promote the use of current evidence-based practices to be implemented at the bedside while treating veterans, active duty and dependents," Ruiz said. "Dr. Turner was very supportive through the application process by assisting me with understanding what a Jonas scholar is and the impact it has on professional development, and my chair and mentor, Dr. Padilla (Blanca Iris Padilla, PhD, MSN, APRN, FNP-BC, FAANP, assistant professor), has guided me and been instrumental in my learning throughout the DNP program. I'm very fortunate to have those two in my professional studies."