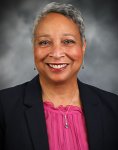 The Duke University School of Nursing (DUSON) is committed to increasing diversity and inclusiveness within its community. To help achieve this, Brigit Carter, PhD, MSN, RN, CCRN, was recently appointed the first Associate Dean for Diversity and Inclusion (ADDI).
The role of Associate Dean for Diversity and Inclusion was created to strengthen and enhance our diverse community. DUSON's core values actively promote diversity, inclusion and the valuing of differences that exist in the community. The School views diversity as more than broadly representative demographic differences. Rather, diversity embodies cultural sensitivity and openness, collaboration and inclusion.
"It is an honor to be appointed Associate Dean for Diversity and Inclusion and I will serve with the understanding that the community entrusts and supports not only me as an individual but also the entire concept of the role," says Carter.
In her new role, Carter hopes to continue the commitment DUSON has shown to continue the work of creating a diverse and equitable community, ultimately enhancing the diverse environment for faculty, students and staff.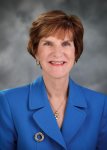 "I am confident and excited about the leadership Dr. Carter will bring to the ADDI office and efforts in achieving that goal," says Marion E. Broome, PhD, RN, FAAN, Duke University School of Nursing dean and Ruby Wilson Professor of Nursing, vice chancellor for Nursing Affairs at Duke University and associate vice president for Academic Affairs for Nursing at Duke University Health System.
The ADDI role will not only facilitate new initiatives but also monitor and measure the outcomes of the School's 2016-2020 strategic plan.
Carter believes it is important to focus on the development of tactics to strengthen and support the DUSON community, as well as address emerging issues that are sure to come as the DUSON community, the nation and the global society continues to evolve.
"The ADDI role means that DUSON is "walking the walk" and not just talking about diversity and equity policy at the School," says Carter. "I am excited to work within our community to celebrate diversity, enhance inclusive practices for all members of the community and ensure DUSON continues to shine as a leading school."
Carter is currently the director of the Accelerated Bachelor of Science in Nursing program and associate professor. In addition, she has served as project director for two HRSA Nursing Workforce Diversity Grants at the School, The Health Equity Academy II, focusing on increasing underrepresented minorities in nursing and understanding social determinants among undergraduate nursing students and a previous grant, Making a Difference in Nursing.