School of Nursing Aims to Increase Diversity in Health Care Professions through Annual Program
The Health Equity Academy II and Office of Diversity, Equity and Inclusion recently hosted students from across the country through its Mentoring to Increase Access to Health Professions (MAP) program.
Image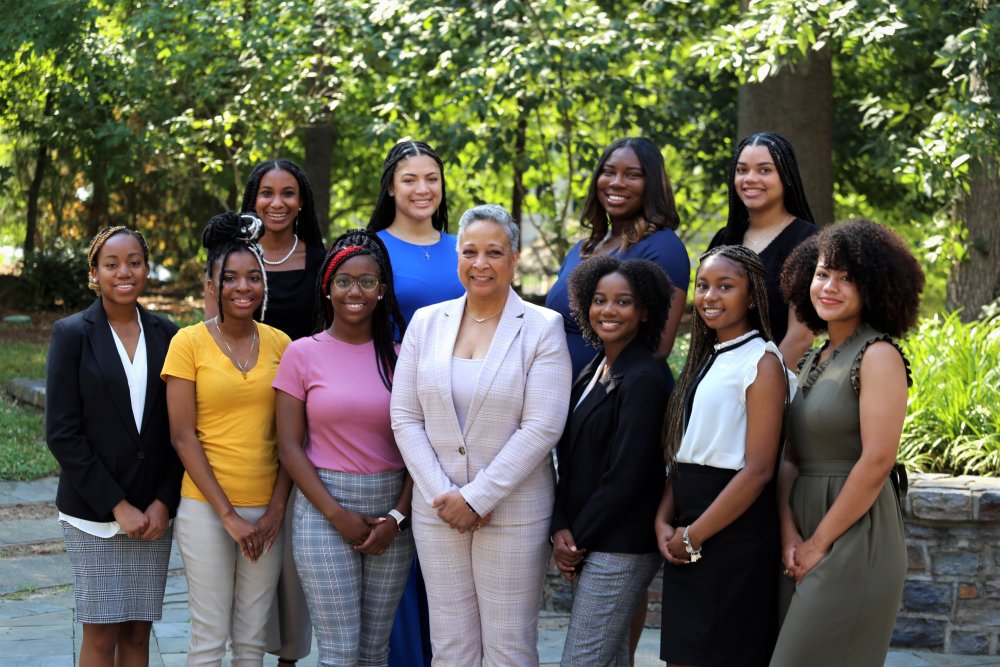 July 22, 2022
Drawn to the nursing field but unsure it is the right career fit, students Amanda Drummer, Asia Brown, and London Hicks applied to the Duke University School of Nursing's Mentoring to Increase Access to Health Professions (MAP) program for clarity and direction. The MAP program, a component of the Health Equity Academy (HEA) II that's supported and sustained by Office of Diversity, Equity and Inclusion, is designed to provide ongoing mentorship to facilitate students' integration and completion of a health profession program.  
All three students attend Spelman College and share a professional interest in pediatrics. Drummer, a rising sophomore Health Sciences major, and Brown, a rising senior Comparative Women's Studies major with a concentration in women's health, specifically aspire to be nurse-midwives who are focused on Black maternity care. 
Drummer credits her mother for piquing her interest in being a nurse-midwife, recalling the experiences her mother shared of how instrumental her nurse-midwife was during one of her pregnancies. 
"She thought it was life-changing and spoke about how excellent her nurse-midwife was," Drummer said. "The nurse-midwife helped her throughout her pregnancy and with her labor process, which left her and her child (my older sister) with better health outcomes. My mom also really liked the postpartum care that the nurse-midwife provided." 
Growing up in Vicksburg, Mississippi, Brown gained an acute understanding of the real affect disparities have on marginalized residents of a rural community. As an example, she cited the 2021 story of Harmony Stribling and her unborn child dying because, due to the rapid decline of rural hospitals in Mississippi, she didn't have quick enough access to the health care she needed.  
In the United States, Black women are three times more likely to die from a pregnancy-related cause than white women. Brown's passion for reproductive health intensified through her research of the Black maternal and infant mortality rate in the U.S. and her social justice work pertaining to maternal mortality, abortion access, and period poverty, which included her serving as a clinic escort at Jackson Women's Health Organization—currently Mississippi's last abortion clinic. 
"I know many friends and family who have had their pain ignored or just plain neglected," Brown said. "This experience (at the abortion clinic) made me passionate about working with patients seeking reproductive health care and ensuring that everyone has access to equitable reproductive and sexual health services." 
Hicks, a rising sophomore Comparative Women's Studies major on the nursing track, views pediatric nursing as an effective way to advocate for the health care of young patients. 
"I (want to) connect with patients on a level to where they feel comfortable to talk to me and to where I can become a role model for them," she said. "Not every child comes into the hospital with a nice family support system, so I would use my passion for service and my passion for supporting children to connect and show them the care they deserve." 
Access to hospital-based shadowing, mentoring and networking were among the reasons the students wanted to enroll in MAP. Drummer was also motivated to apply after her conversations with Spelman graduate Maya Tureaud, ABSN'21 and former HEA II cohort member.  
"I feel that nursing is the best career path to address maternal health because they can advocate for the patient's needs particularly well," Drummer said. "I like how nurses can educate and give a voice for their patients, should there be gaps in maternal care and feel that nurses can address maternal health issues by improving health outcomes and reducing maternal health crises (i.e., maternal mortality and infant mortality rates) by providing equitable and quality care.  
"My shadow experiences and classroom workshops at MAP have demonstrated such concepts by identifying gaps in care for minority racial groups and emphasizing the need to eliminate issues caused by social determinants of health." 
In addition to gaining clarity about her career choice and working alongside current health care professionals, Brown sought to learn how to make herself stand out when applying for graduate nursing programs and scholarships.  
"I (learned so much in MAP) about the diversity in health care professions, study and professional skills, how to write my personal statement, and leadership development. I am determined to make birthing and postpartum care better for Black families," she said.
"I admire how the midwifery model of care takes a more holistic, family-centered approach to birth and also recognizes the autonomy of birthing people," she said. "I feel called to this profession, and I pay homage to Black granny midwives in the Deep South who birthed babies and cared for families in their community.  
Hicks is looking to advance her nursing education as well and viewed the MAP program as a way to connect with others of similar interests and career paths.  
"The MAP program is designed to identify, encourage and nurture students who are from underrepresented groups in health care professions by engaging with students from various universities, particularly Historically Black Colleges and Universities (HBCU)," said Brigit M. Carter, PhD, RN, CCRN, FAAN, associate dean for diversity, equity and inclusion and professor. "Whether the students choose to have a career in nursing or another health care profession, this benefits our patients, communities and system to have a more diverse workforce. This provides a lens which enhances the ability to advocate for patients, inform policies, educate future health care professionals, conduct health equity research and connect with local and global communities." 
Meet the Cohort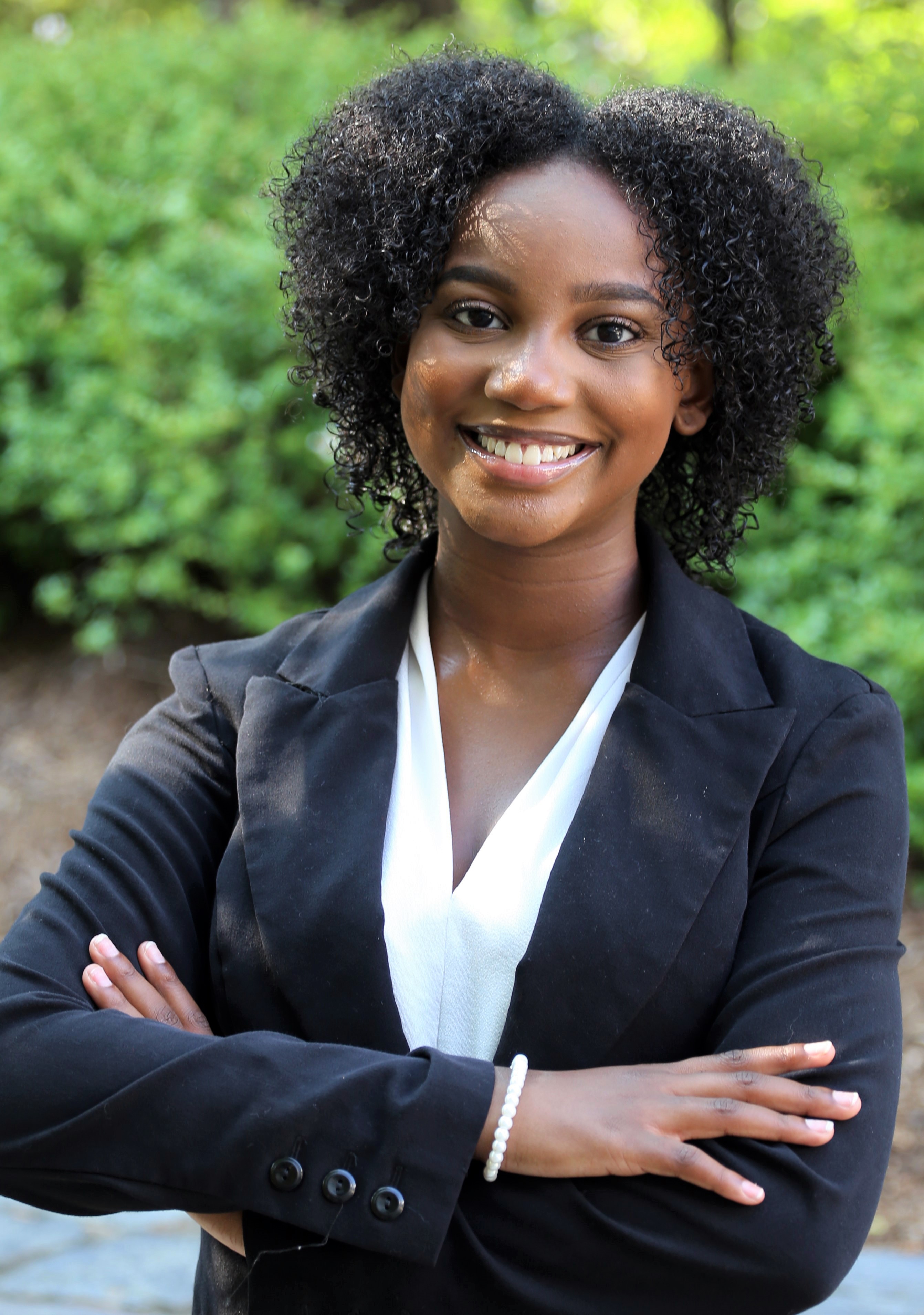 Asia Brown is a senior Comparative Women's Studies major with a concentration in women's health at Spelman College. Originally from Vicksburg, Mississippi, Asia has career aspirations to become a nurse-midwife and provide reproductive health services to marginalized communities. Asia's interests include abortion access, improving Black maternal mortality rates, and access to comprehensive health education. At Spelman, she serves on the 81st administration of the Spelman Student Government Association, is a member of the Eta Kappa Chapter of Delta Sigma Theta Sorority, Incorporated, and is a fellow for the Spelman Social Justice Program. Outside of Spelman, Asia is the co-founder of 601 for Period Equity, has volunteer experience at Jackson Women's Health Organization, is a former outreach intern for Access Reproductive Care-Southeast, and an Errin J. Vuley Fellow for Feminist Women's Health Center in Atlanta, GA. Asia is incredibly excited to participate in the Duke MAP Program because she will gain shadowing experience and gain crucial knowledge and skills to aid her in her nursing journey.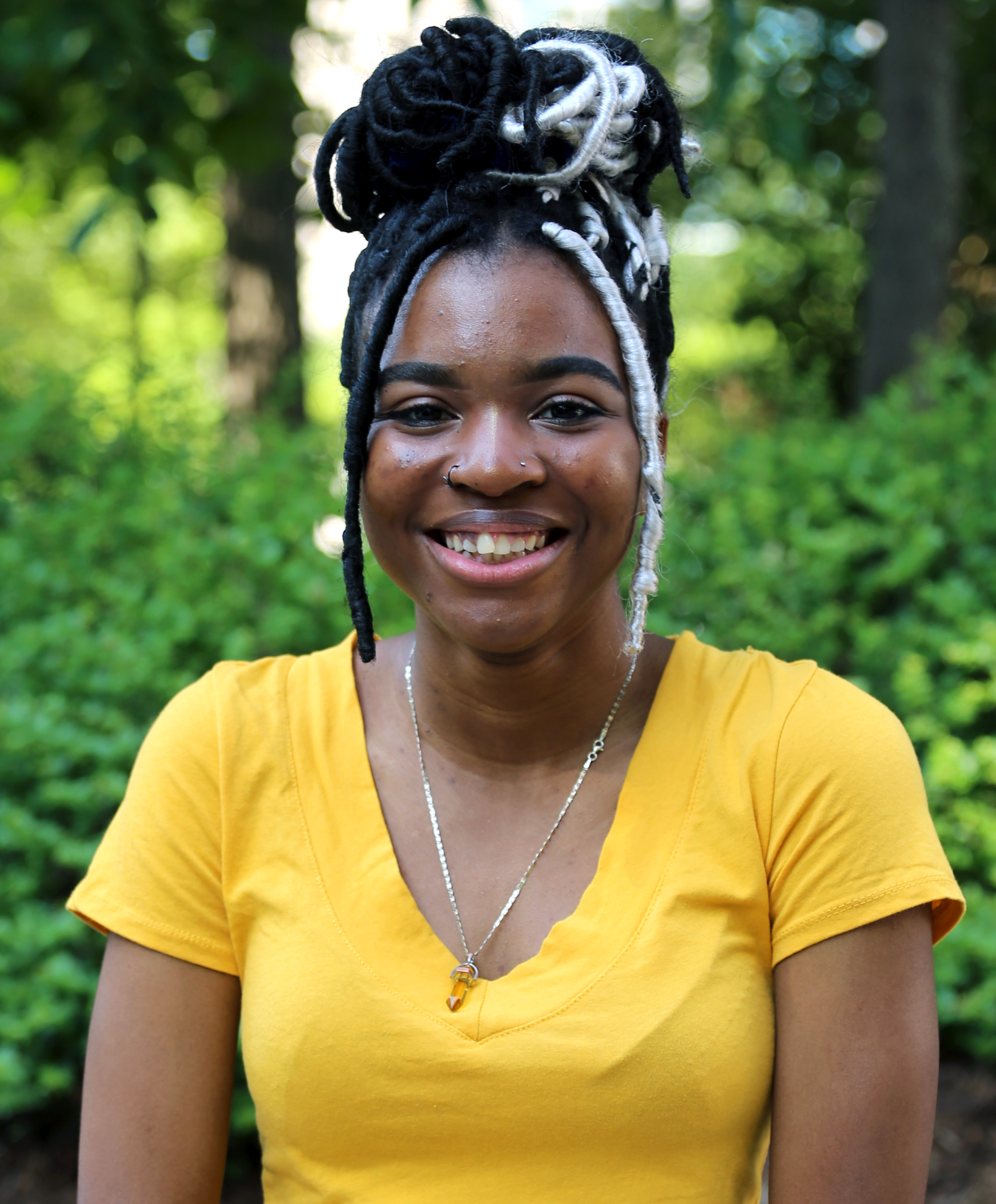 Tara Brooks-Griffin is from Queens, New York, but currently lives in Hopkins, South Carolina. She is a rising junior biology major and will be attending Winston-Salem State University this fall semester. She attended Claflin University for her first two years of college. Her career goal is to become a part of the medical field and would prefer to go into the veterinary branch as a travel veterinarian. She participated in the MAP program to gain experience and knowledge. She felt this was a great opportunity and was excited to learn so many more things about the medical field, make connections and explore more career options.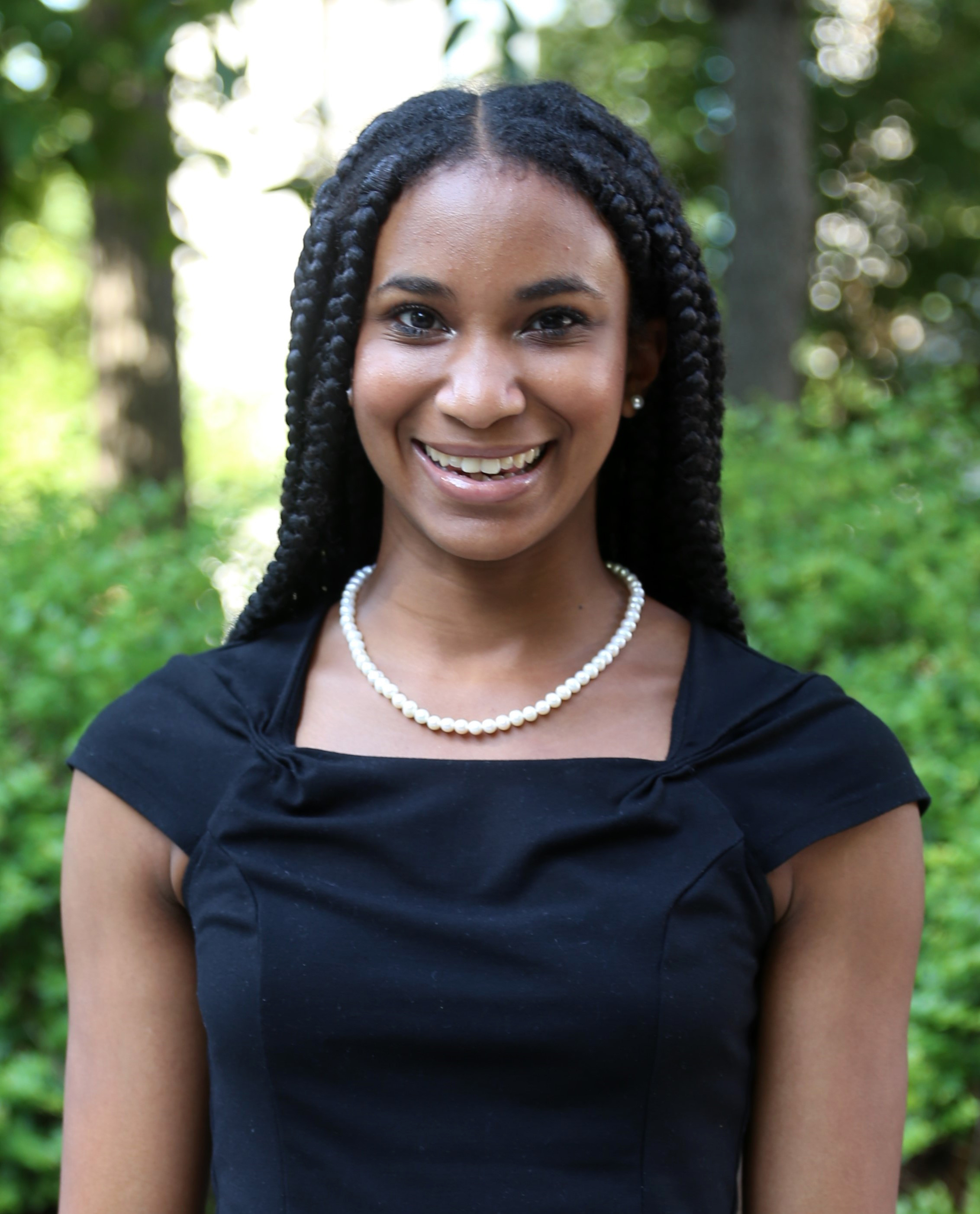 Amanda Drummer is from Northern Virginia. She is a rising sophomore Health Sciences major at Spelman College. Her interests are in women's health and goal is to become a certified nurse midwife. She participated in MAP 2022 to gain deeper exposure in the nursing field, network with Duke Nursing faculty and students, and gain mentorship in women's health and nursing.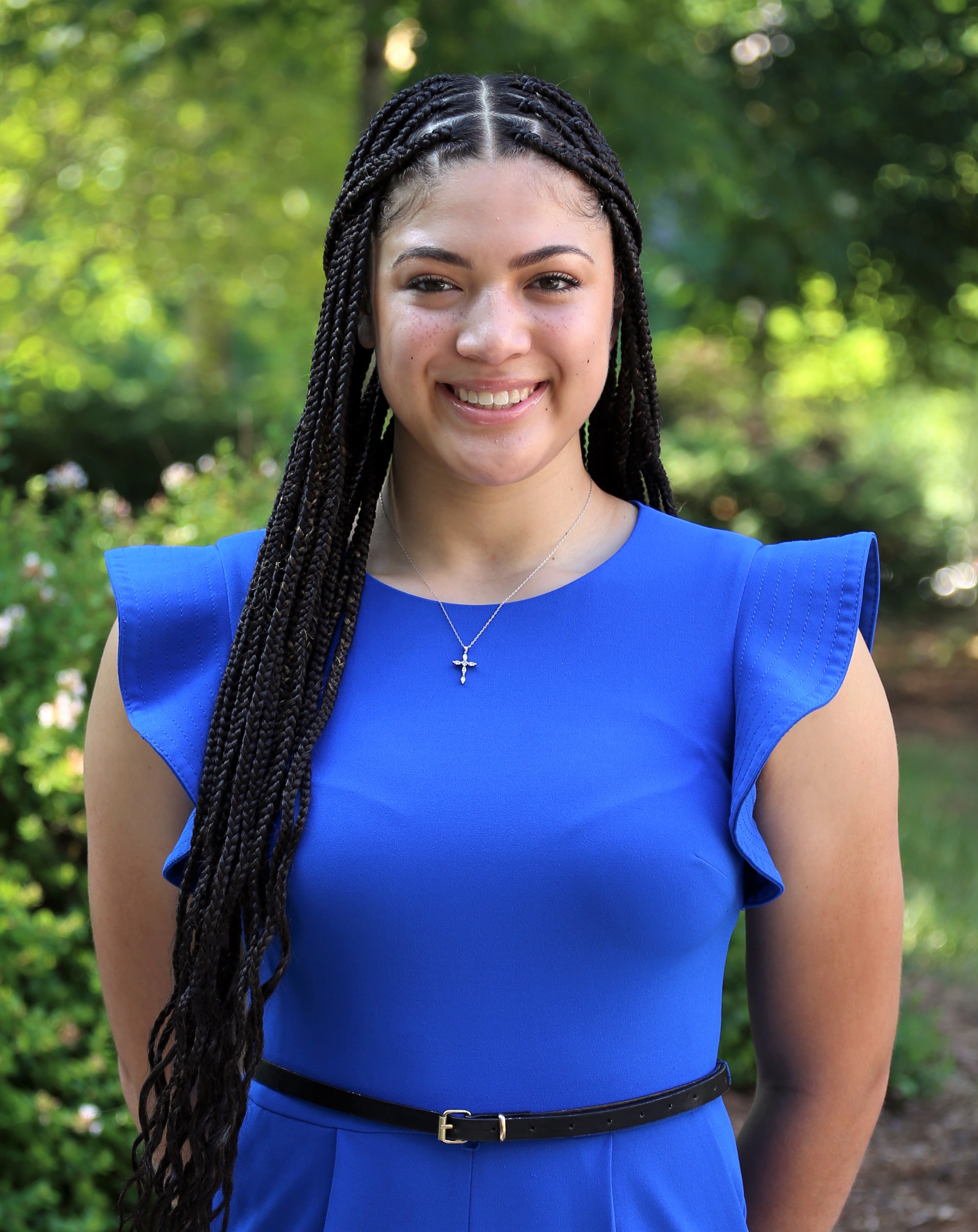 Cameron Fitzpatrick is from Durham, where she graduated from Mount Zion Christian Academy high school, class of 2020. She attends Liberty University and is on the pre-med track and is majoring in Human Development and Family Studies with a minor in Chemistry. She will also add a minor in Christian ministry this upcoming year. Cameron intends to pursue a career within the medical field but has not yet decided on a specialty. She is interested in neuroscience and aspires to become a travel neurosurgeon. She is also interested in labor and delivery, and if she takes this path, she would like to become an OB/GYN and start her own practice. Another goal is to do missionary work globally where she can evangelize across the country and spread the love of Jesus. As of right now, her options are open, and she is excited to see all that the medical field has to offer alongside her passion for ministry. She is very passionate about serving and spends most weekends giving back to the community and participating in outreach at her church. She enjoys dancing, hiking, drawing and singing. Throughout the duration of this program, she looked forward to learning more, connecting with others, building relationships, serving and gaining experience during shadow rotations. It was an opportunity that she was humbled and honored to be a part of and promised to be a sponge to soak up all of the techniques, skills, and information that was provided by mentors and fellow staff and faculty members.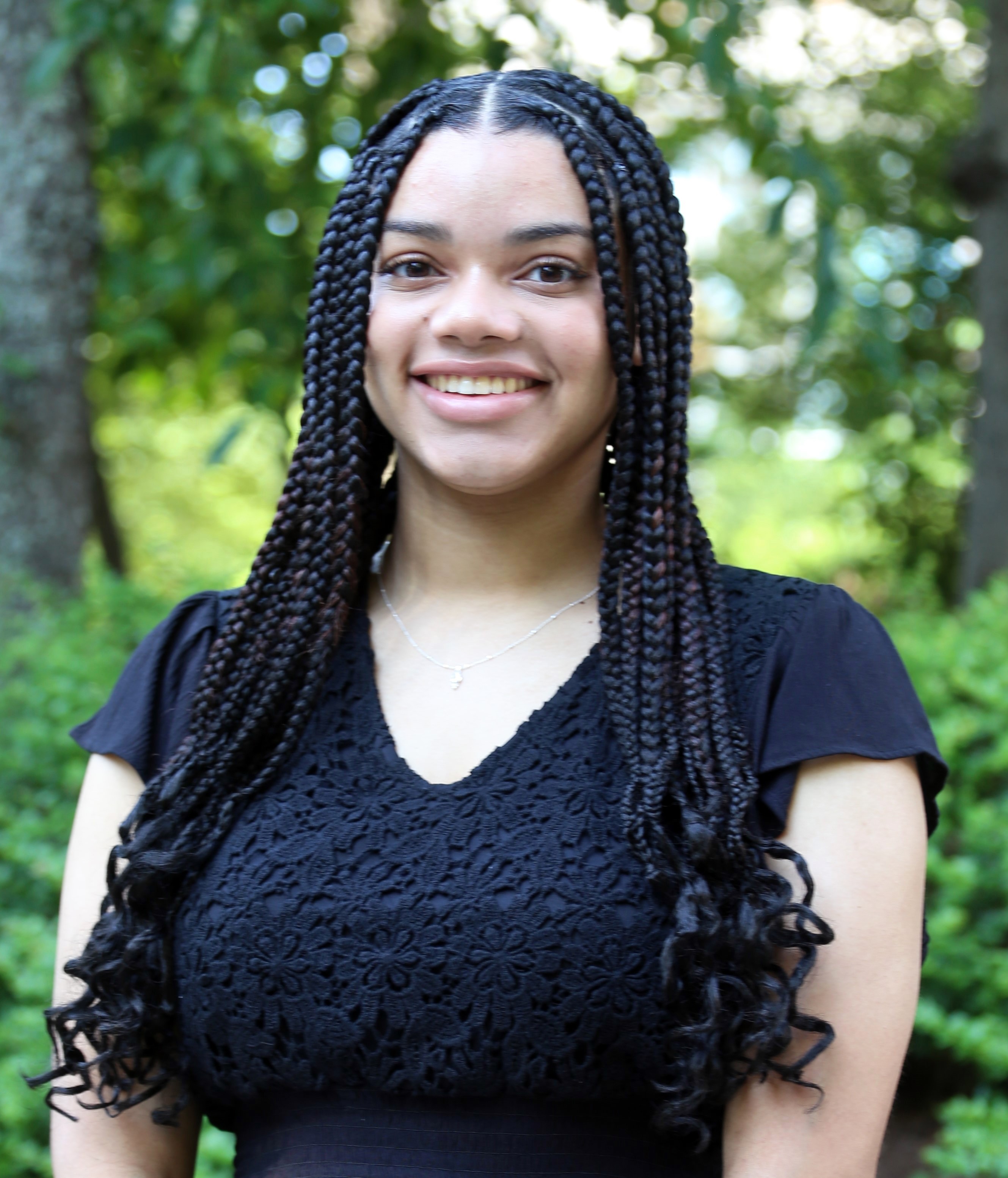 Lanay Fuller is from Austin, Texas, and is currently a rising sophomore at Duke University. She intends to major in psychology or sociology as she has a future interest in pursuing a medical career in psychiatry. She attended the HEA II Mentoring to Increase Access to Health Professions program to explore different health care career options and learn more about the field she hopes to enter in a few years.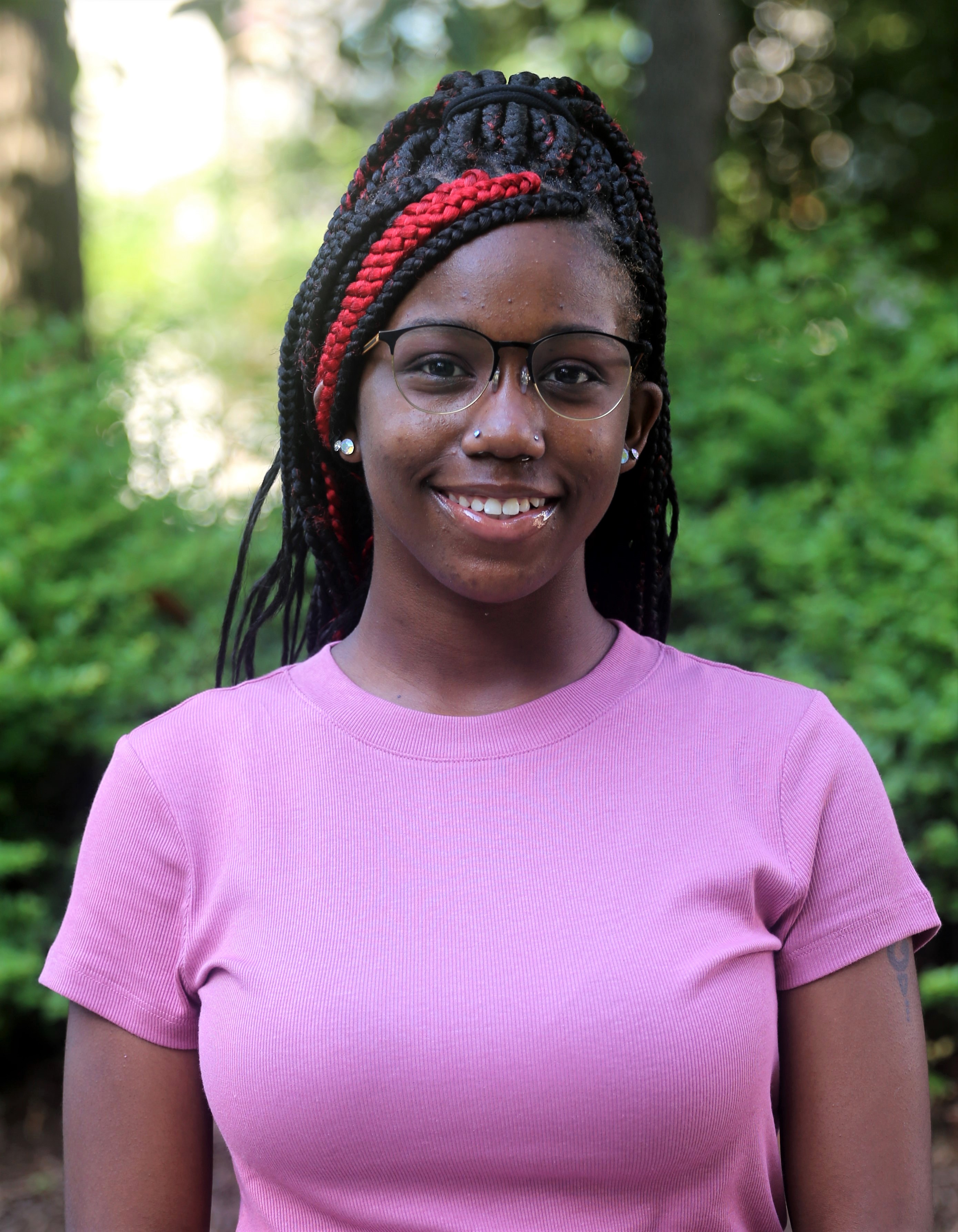 Briyonne Grooms is from Philadelphia, Pennsylvania, and resides in Columbia, South Carolina. She is a Biology major at Claflin University. She will transfer to Winston-Salem State University this fall. Her career goal is to either be a trauma surgeon or a general surgeon. She participated in HEA II MAP to learn more about the medical field, gain clinical experience, and gain connections for future endeavors.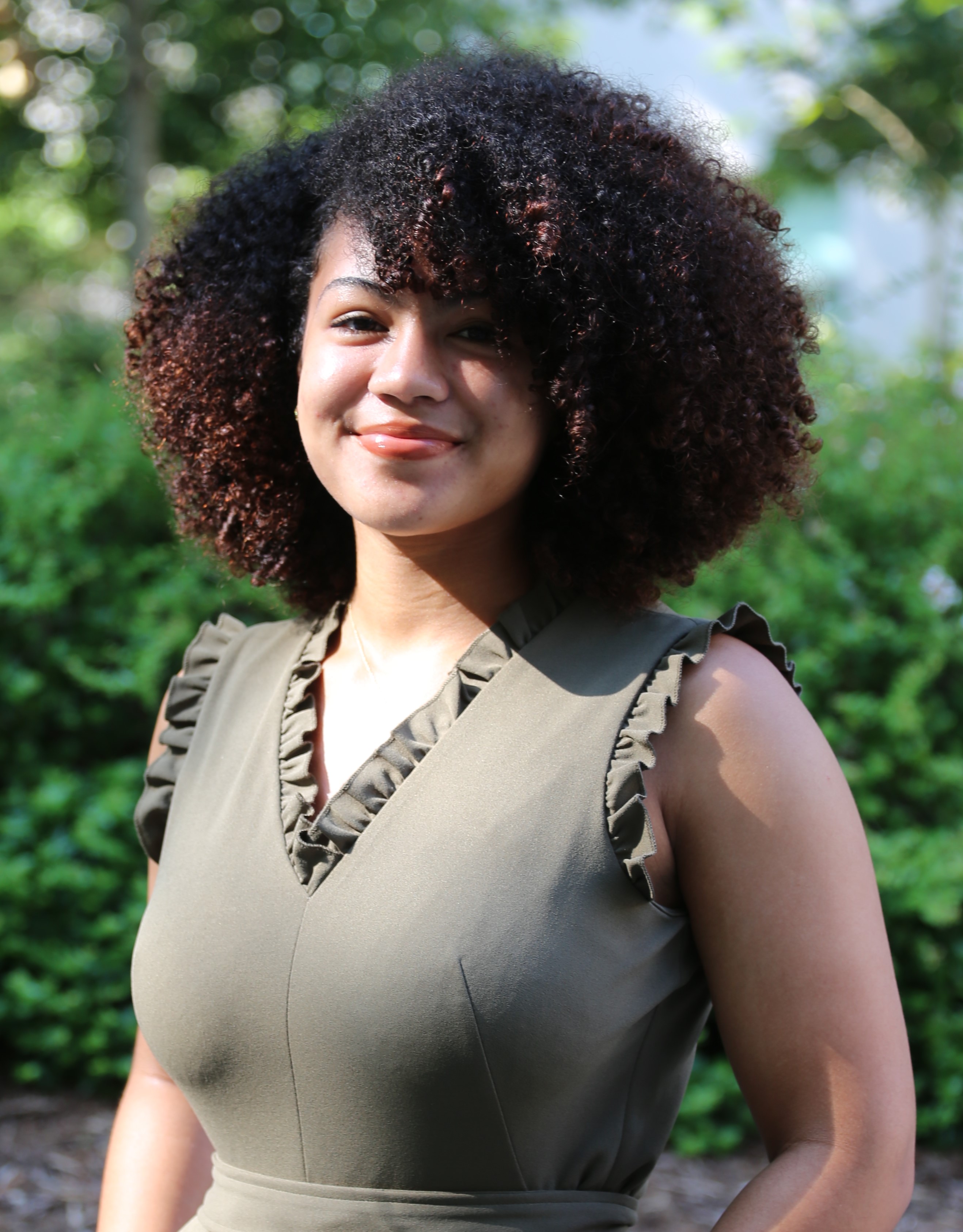 Gizelle Harris is from Baltimore, Maryland. She is a rising sophomore at Morgan State University in the Clara I Adams honors college, majoring in Biology. Her goal is to graduate with a bachelor's degree in Biology and continue her journey at the medical school of her choice. Her career aspiration is to become an obstetrician-gynecologist, making an impact on the lives of women of color in her Baltimore community and beyond by eliminating the health disparities that are alarmingly prevalent. She was ecstatic to participate in Duke University School of Nursing 2022 Health Equity Academy II Mentoring to Increase Access to Health Professions (MAP) program. It allowed her to strengthen her knowledge in health care and health equity concepts while also gaining exposure to the different health professions and settings. She believes this program will further her awareness of health care and medicine, which will ultimately help her grow as a scholar and a future health care provider.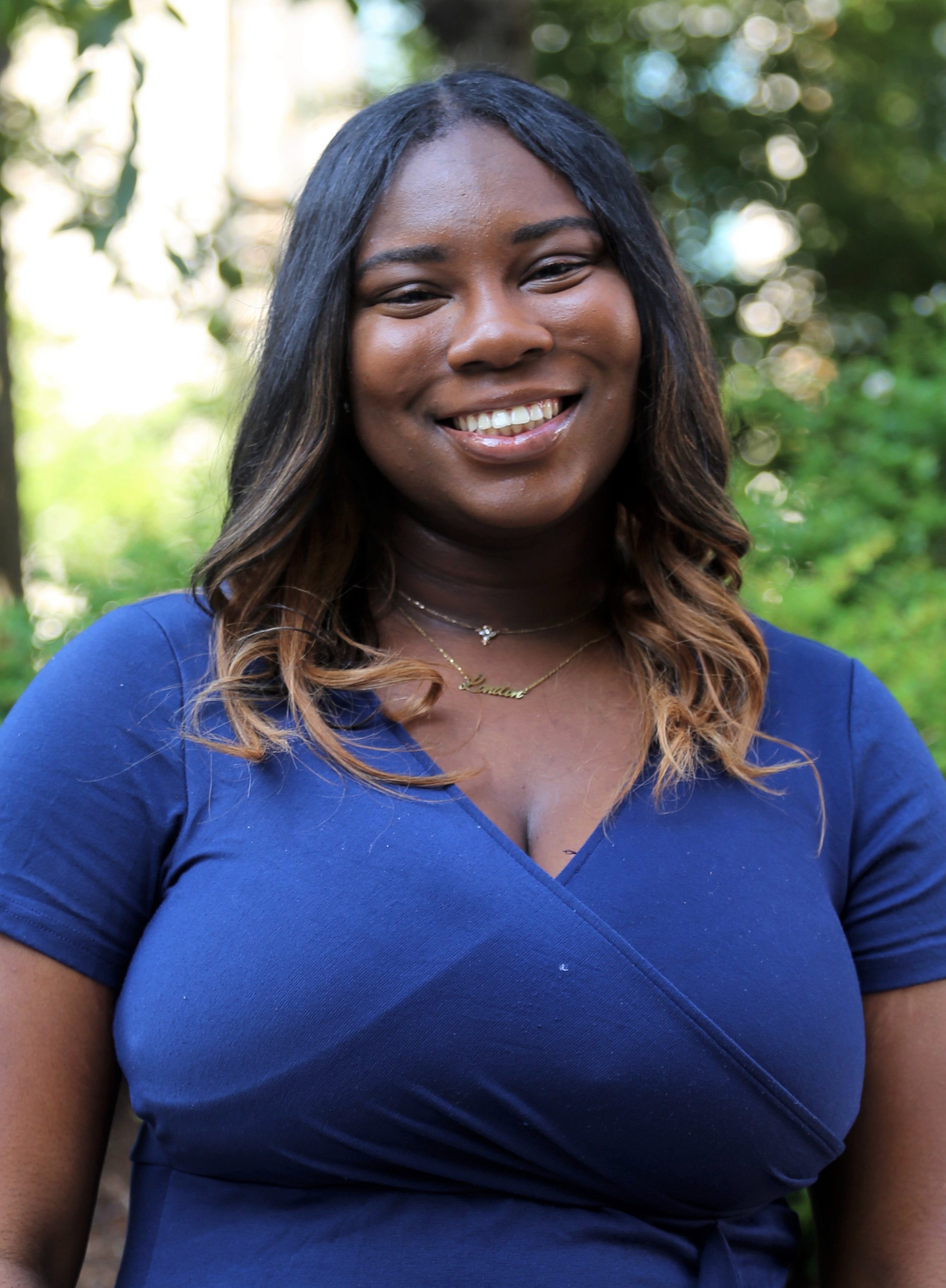 London Hicks is from Baltimore, Maryland, and is a rising sophomore comparative women's studies major/nursing track at Spelman College. She is a member of the Ethel Wadell Githii Honors Program. She is interested in nursing, specifically pediatric nursing. Her long-term goals are to get graduate level degrees in nursing. She participated in the MAP program to get hands-on experience through shadowing and, also, the opportunity to connect with other MAP participants as we all travel on the same path to achieve a similar goal.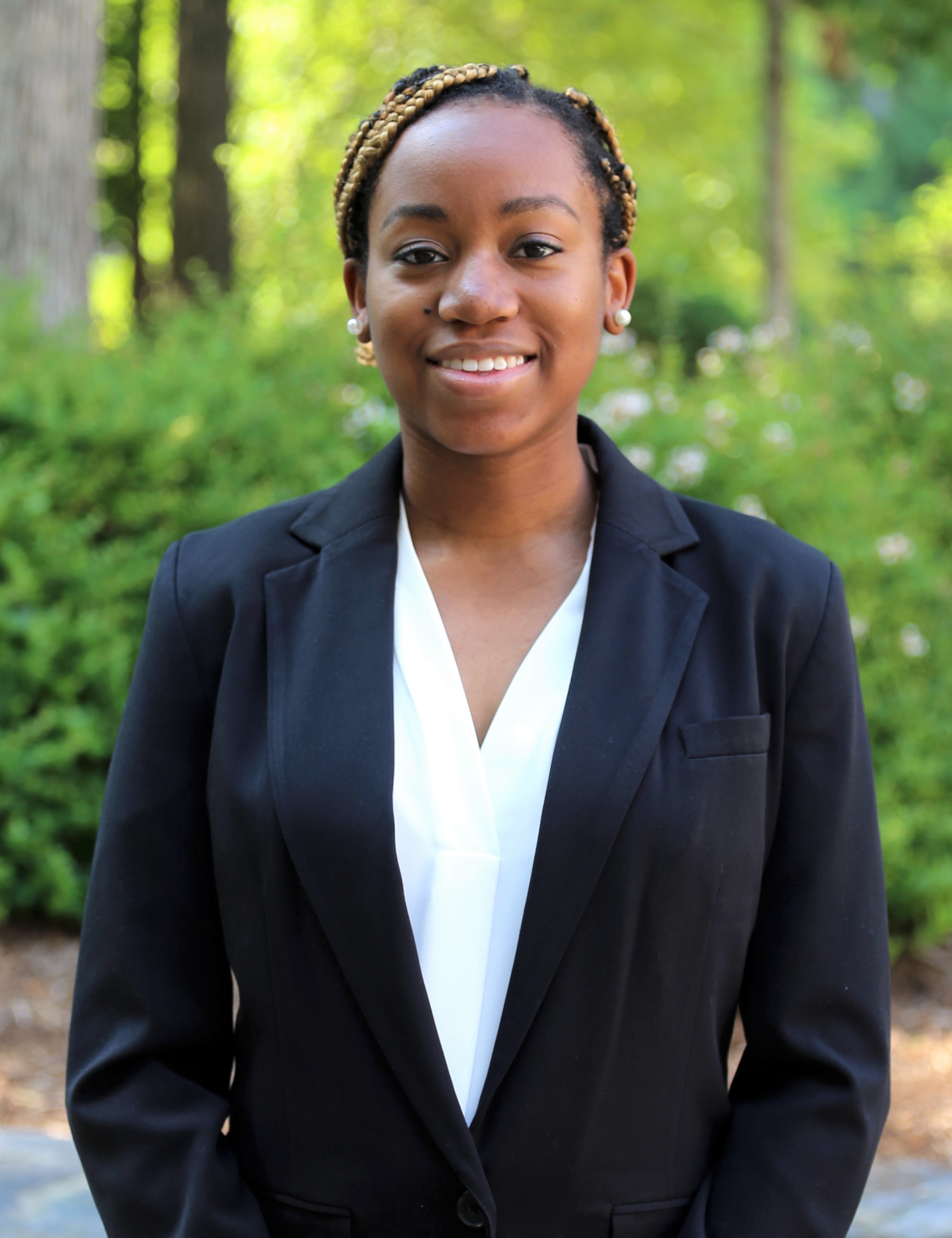 Laila Jones is from Wake Forest, North Carolina. She is a rising senior at High Point University. She is pursuing a bachelor's degree in Neuroscience with a minor in Psychology on the pre-med track. Her goal is to obtain a MD or Doctor of Osteopathic Medicine degree in Neurology. Her interest in the HEA II MAP Program was to gain further insight into the medical field through job shadowing and mentorship opportunities. She was also interested in learning how to become a competitive applicant to medical schools and was very excited to participate in this program!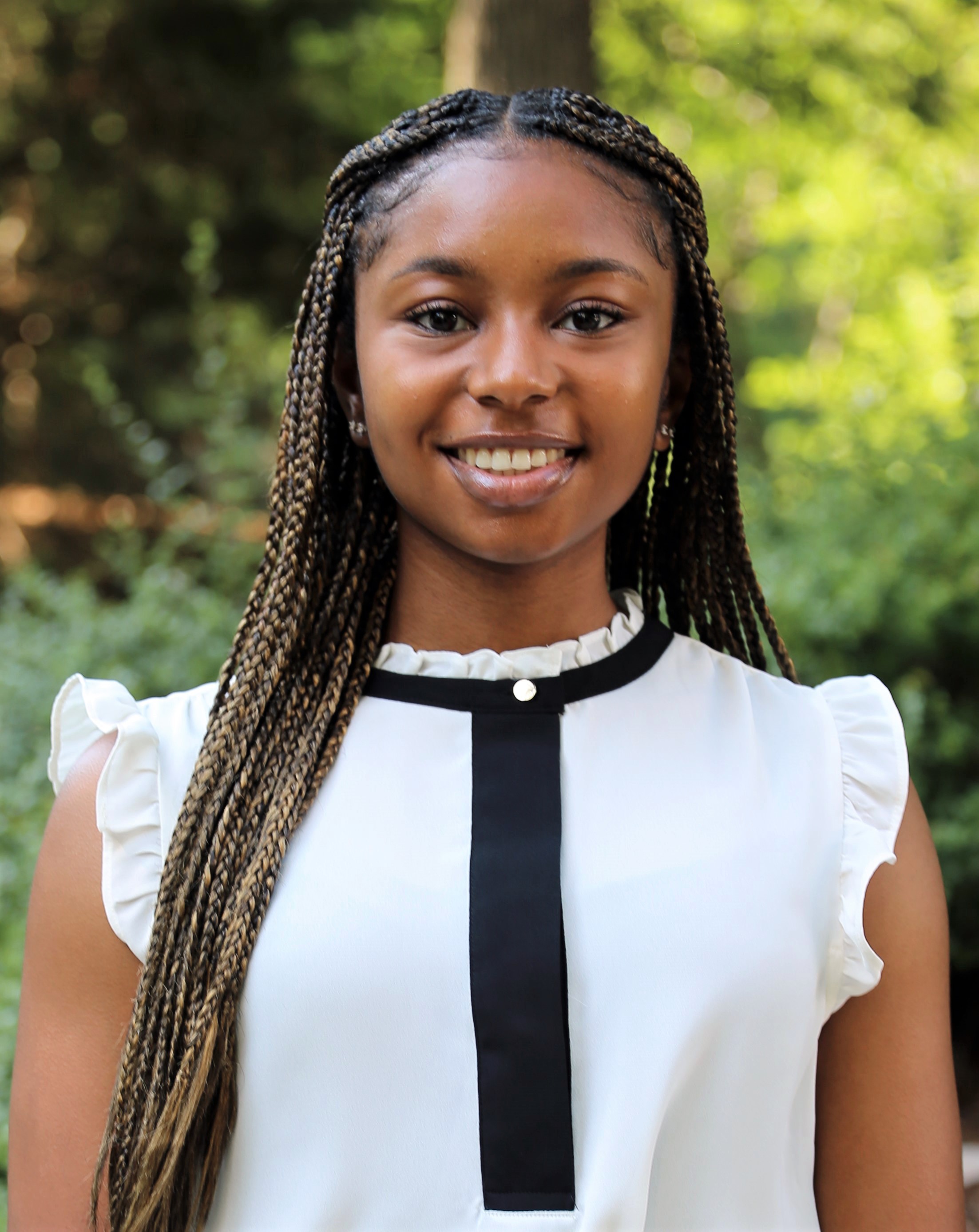 Kersten Pierre is from Houston, Texas, and is a rising senior Health Science major at Spelman College. She is interested in Women's Health and aspires to either enter nursing school to become a women's health nurse practitioner or enter medical school to become an obstetrician-gynecologist. Kersten is very involved on both her campus and within her community. She represents Spelman's Center of Excellence for Minority Women in STEM as a Department of Defense (DoD) Academic Scholar, is both a high school mentor and secretary for Spelman's chapter of Gifted Girls of Grace, Inc., serves as a peer assistant leader (PAL) for Spelman's incoming freshman class, is an undergraduate research assistant which investigates HIV's impact on the human brain, and is a proud member of the "sweet" Mu Pi chapter of Alpha Kappa Alpha Sorority, Incorporated. Kersten was both honored and excited to participate in the MAP program at Duke and looked forward to gaining shadowing experience, meeting faculty and staff, and making life-long friendships and connections with everyone that she met!