DNP Student
Image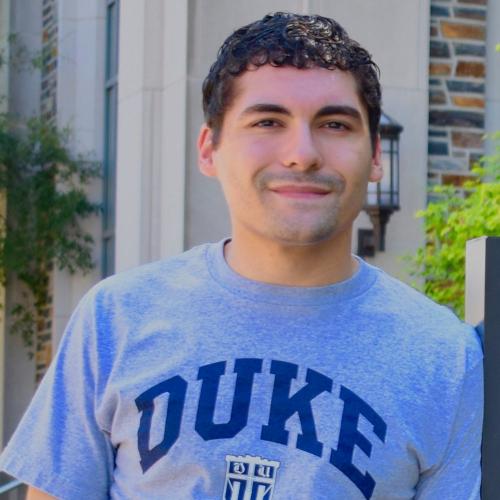 At a young age, I developed a strong interest in math and science. I also always enjoyed socializing. These passions gave me an interest in the field of health care, which opened my mind to the possibility of a career in nursing. My high school girlfriend (now wife) provided additional help in directing me toward a career in nursing. With several nurses and health care workers in both of our families, we set our sights on the field. Conducting some research of my own, I realized just how versatile nursing is, and I desired to eventually work as an advanced practice nurse.
During my first semester as a nursing student, I learned from classmates about the field of nursing anesthesia, and I shadowed a nurse anesthetist at the first opportunity. I was enamored by the critical thinking skills and precise management of the CRNA, and I immediately knew I was destined for a career in anesthesia. Additional shadowing experiences only cemented my love for the profession, and I have dedicated my life to the pursuit of a career as a nurse anesthetist. I am proud to be involved in a profession in which I will be given daily opportunities to make a difference in the lives of others.
Even as an undergraduate nursing student, I was researching Duke's nurse anesthesia program. Duke became my dream school. The values of the University and the School of Nursing reflected my own. I wanted to attend a school that focused on advancing nursing and advancing health care. As I continued to learn about Duke, I believed more and more that DUSON would be a tremendous place to further my nursing education. Duke felt like the perfect fit, and now that I'm here, I can certainly tell you that I was right. Duke builds leaders, and I am so thrilled to be attending an institution that puts so much effort into the success of its students. In our program, you are given opportunities to make a global impact; to get involved in leadership at the local, state, and national levels; and to explore a potential career in nursing education.
I look forward to working as a CRNA once I graduate. I know that Duke's Nurse Anesthesia Program will give me the best preparation possible, especially with the faculty's expertise in simulation training. After gaining some years of experience, I may explore roles in leadership or teaching future nurse anesthetists. No matter where I go and what I do, the education and experiences I receive at Duke will be so very important to my life.