DNP Student
Image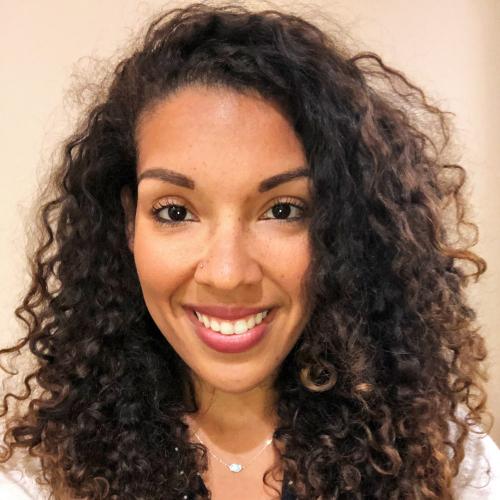 Nursing has been the best unintentional decision I've made at this point in my life. I was the first in my family to go to college and really had no idea which direction to take my education – or my life, for that matter. I thought I might want to pursue a medical degree (because everyone should aim to be a doctor, right?) and so entered college as a biology major. Realizing I knew nothing about the medical professions, I switched my major to nursing because nursing students were able to get meaningful hands-on experience in the hospital starting the first year. The rest was history as I fell in love with nursing and realized everything I thought I was looking for in medicine was actually encompassed within the nursing role. Further experience discerned my attraction to the intensive care setting and, more specifically, to the critical thinking component of caring for patients in critical condition. These are what led me to pursue a DNP in nurse anesthesia.
While researching schools, I made lists of prospective programs, including type of degree offered, number of credits, cost, class size, required courses, competitive GRE scores, etc., and Duke's program seemed to be custom-made just for me. It had everything on my wish list, such as being a reputable nationally-ranked program, notable faculty, small class size, diverse clinical sites and a perfect certification pass rate. Duke also didn't require that I take general or organic chemistry, which was a major plus.
Though I am only one semester down with eight to go, I already see how DUSON has earned a name among the top ranked schools for graduate nursing studies. All of the coursework is beautifully tailored for nurse anesthesia, so, instead of just learning basic principles of chemistry and physics, we learn how those basic principles apply to us as future anesthesia providers. So far, I am in awe of the faculty and in love with the program.
Once I graduate, I hope to be an excellent practitioner of nurse anesthesia and not only practice but contribute something to the field. During orientation, we were told that this program isn't for those who only wish to do the bare minimum and strive to pass the classes but for those who want the opportunity to go above and beyond. I can tell by the quality of the SRNAs in the classes above me that this was a true statement, and I only hope to uphold the standards and precedents that they set as I continue through the program.