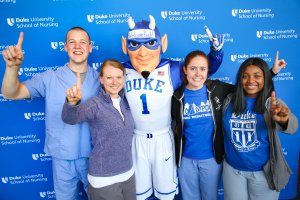 Alumni play an important role in the life of the Duke University School of Nursing. Whether you give of your time, talent or treasure, continuing your relationship with the school is fun, easy and so much appreciated! There are so many ways to continue your connection or even re-connect with the school.
Click here to learn about ways to become more involved in your School.
Haven't heard from us in a while? Call (919) 684-8862, email DUSONAlumni@duke.edu or visit the Duke Alumni Network to make sure we have your most updated contact information.