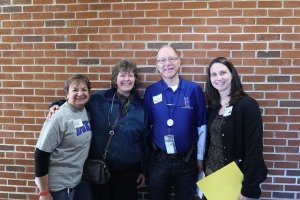 The DUSON Community Health Improvement Partnership Program (D-CHIPP) was formed out of the Duke University School of Nursing's five-year Strategic Plan to address community health improvement. Together with community partners, D-CHIPP will impact individuals and families through service, education, scholarship and research, and clinical services.
Vision
Partnering with the community to advance health.
Mission
Working to improve health outcomes through strategic partnerships and research to develop and support programs and policies that will promote healthy, productive lives for all in our community.
What We Do
D-CHIPP's programs and services work to further our vision:
Interface with community organizations to learn about critical community health needs and gaps in services
Create solutions to community health needs with strategic partners
Research new and innovative ways to improve health outcomes across the community
Connect community organizations and DUSON staff and faculty who have similar research interests or health improvement goals