April 27, 2021
Image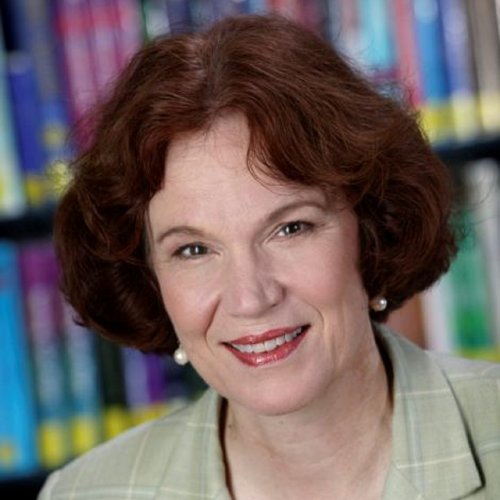 Jacquelyn Campbell, PhD, BSN' 69, RN, FAAN, Anna Wolf endowed chair at Johns Hopkins University School of Nursing, will receive the Duke University School of Nursing's second honorary doctorate at Duke University's graduation ceremony on Sunday.
Campbell is a national leader in research, advocacy and policy in the field of domestic violence, or intimate partner violence (IPV). The author and co-author of more than 300 publications and seven books on violence, health outcomes and nursing education, she is frequently sought by policy makers for her expertise regarding the health effects, including health inequities, of domestic violence on individuals, families and communities.
"We are extremely excited that Dr. Campbell is the first alumna to receive a honorary doctorate that our School has presented," said Marion E. Broome, PhD, RN, FAAN, dean and Ruby Wilson Professor of Nursing, Duke University School of Nursing; vice chancellor for Nursing Affairs, Duke University; and associate vice president for Academic Affairs for Nursing, Duke University Health System. "She has not only influenced the nursing profession for more than 30 years, but she has also made significant impact to the work being done here at our School. As an alumnae, she personifies the excellence that we aspire to at Duke."
Campbell was selected for the School of Nursing's Distinguished Alumnus Award in 1996 and was selected for the School's Distinguished Contributions to Nursing Science Award in 2008.
Included in her support of the School of Nursing, she also currently consults with two of the School's faculty members who also conduct research on women and domestic violence — Janice C. Humphreys, PhD, RN, FAAN, professor, and Rosa Gonzalez-Guarda, PhD, MPH, RN, CPH, FAAN, associate professor.
"Jackie has been at the forefront of research, policy and practice in the area of IPV for more than 35 years," said Humphries. "She has proudly done this work first and foremost as a nurse, and, as a nurse, she has advocated for survivors of IPV in a way that has convinced other professions that they should also be concerned and take action."
Gonzalez-Guarda believes Campbell's work will leave a lasting impact on current and future researchers.
"Her work has helped generate multiple new generations of nurse scientists and health leaders through various initiatives she has led," Gonzalez-Guarda said. "Her direct mentorship and the inspiration she evokes when she shares her commitment to health equity and groundbreaking research on violence against women will continue to live out in this new generation of scholars for decades to come."
In 1985, Campbell developed the Danger Assessment; this widely used instrument helps abused women and their advocates assess a woman's risk of being killed by an abusive partner and informs individual health care actions and safety planning measures. In the ensuing 35 years, Campbell has received nearly two dozen National Institutes of Health research grant awards. She was congressionally appointed to the U.S. Department of Defense Task Force on Domestic Violence and has testified before Congress and other local and state-level policy organizations.
Well known for her collaboration with other nursing scholars and mentorship of nursing students, Campbell served from 2008 until 2017 as national program director of the Robert Wood Johnson Nurse Faculty Scholars program. Through this role, she provided research funding and leadership training for 60 outstanding junior academic nursing scholars. In 2000, she was elected to the National Academy of Medicine and actively participates as a member of the selection committee for the Distinguished Contributions to Nursing Science each fall.
Campbell is a member of the board of directors of Futures Without Violence, is an active member of the Johns Hopkins Women's Health Research Group, and has served on the boards of five shelters including the House of Ruth Battered Women's Shelter.
Campbell earned a bachelor of science in nursing from Duke in 1969, followed by a master of science in nursing degree from Wright State University and doctor of philosophy from the University of Rochester. Her daughter, Christina (Campbell) Endrud T'95, son-in-law, Nikolas Endrud T'95, and son Bradley Campbell T'97, are all Duke graduates, and her granddaughter, Grace Endrud, is a current Duke undergraduate student (class of 2024).