August 7, 2020
Image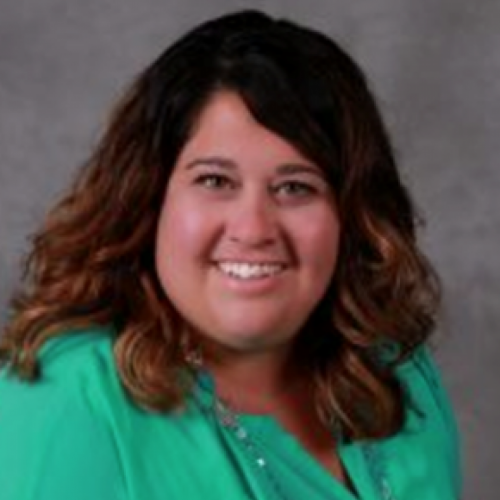 Nicole (Nikki) Petsas Blodgett, PhD, RN, recently joined Duke as the new director of the Center for Nursing Discovery (CND).
Dean Marion E. Broome announced in May that Blodgett would be joining the Health Systems and Analytics Division as the Center's director starting July 1. Previously, Blodgett served as the assistant professor of nursing and coordinator of simulation and clinical learning at Purdue University Northwest in Indiana.
Blodgett will also continue being an assistant professor while at DUSON.
"I was absolutely overjoyed to be joining the Duke faculty and to have this tremendous opportunity to direct the CND," Blodgett said. "I'm grateful for the patience and understanding of the Duke team. Once we arrived in North Carolina and especially when I started working with the CND team, I knew that the move was worth it."
Blodgett's husband, Thomas, PhD, RN, AGACNP-BC, also moved to North Carolina to join Duke. He is a member of the Healthcare in Adult Populations Division and will have teaching responsibilities in the ABSN and MSN Programs and involvement in interprofessional education activities.
While Blodgett was at Purdue, she oversaw the growth of the university's simulation program which increased by 1250 percent under her leadership.
"She brings a wealth of experiences to DUSON, integrating simulation throughout an undergraduate nursing curriculum, orienting and mentoring faculty, graduate assistants, and simulation staff to use evidence-based and creative simulation-based learning experiences, and evaluating the use, effectiveness, and quality of simulation," Broome said as she announced Blodgett's arrival.
Blodgett said she learned of the CND director position from a mentor in the simulation community.
"The responsibilities of this position lined up with what I was already doing, but they also included areas that I knew would allow me to grow as an educator and scholar," she said.
Blodgett said she was also impressed that the CND is accredited by the Society for Simulation in Healthcare.
"It shows our commitment to 'doing things right,'" Blodgett said. "This is a very hard accreditation to achieve, and I knew that I wanted to be a part of the team that made it happen."
Maintaining the accreditation is just one goal Blodgett has set for herself as director. Her goals also include continuing to position the CND as a global leader in simulation research and innovation and collaborating with faculty to incorporate simulation-based learning methods throughout all of the School's programs.
Working with students is a particular aspect of her job to which she looks forward.
"It's clear the CND is a great environment to develop psychomotor and critical thinking skills," she said. "It will be fun to create and observe these 'ah-ha' moments for students firsthand. These moments make all the behind-the-scenes work (coordinating, planning simulations and developing learning outcomes) worth it."
She is also excited about furthering the efforts of the CND and the future efforts of her team.
"I am eager to help the CND team grow and achieve their own professional goals and am thrilled to get to know and work with world-renowned leaders in nursing education, research and administration," she said.
Blodgett replaces Margie Molloy, DNP, RN, CNE, CHSE, as CND director. Molloy is an associate professor for DUSON and an assistant director for the Duke Health Center for Interprofessional Education and Care.