December 17, 2020
Image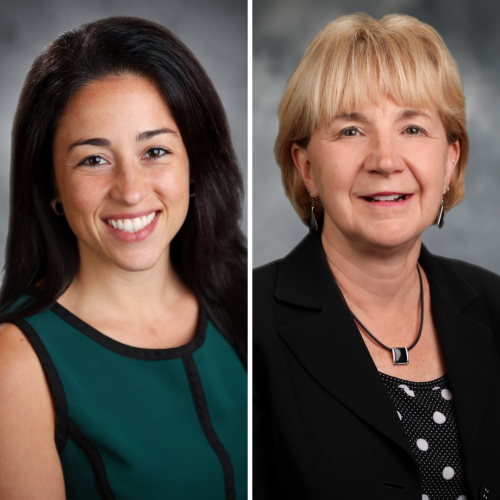 The entire Duke University community can now access certain training modules in Spanish due to a recent purchase by the Center for Nursing Research (CNR).
The purchase was of a set of social behavioral research modules in Spanish from the Collaborative Institutional Training Initiative (CITI) Program.
The idea to purchase the modules came from Rosa Gonzalez-Guarda, PhD, MPH, RN, CPH, FAAN, associate professor. Gonzalez-Guarda is part of a study right now that involves training community health workers from El Centro Hispano and wanted to find a way to make the training as accessible as possible. She approached Paula Tanabe, PhD, MSN, MPH, RN, FAEN, FAAN, vice dean of Research and Laurel Chadwick Professor of Nursing, with a proposition to purchase the modules. Tanabe liked the idea and purchased the modules on behalf of the School of Nursing.
"Since these are social behavioral modules, they are well in line with the kind of research that we do at the School of Nursing and the important work community health workers do," Gonzalez-Guarda said.
Because Tanabe specifically bought an institutional license, anyone in the Duke community can use these modules.
"This allows Spanish-speaking community members, who have often not been engaged as both participants and partners in research, the opportunity to share their expertise with the research enterprise," Gonzalez-Guarda said.
Making it possible for the Duke community to have access to these modules aligns with the CNR's goals to contribute to Duke's racial justice initiatives as well as the efforts of the School of Nursing's Racial Justice Task Force. One of the goals the CNR had outlined was to ensure that the School's research would best serve and benefit the community.
The modules can be accessed through the Duke Clinical & Translational Science Institute, of which Gonzalez-Guarda is the co-director of its Community Engaged Research Initiative (CERI).
CITI is an organization dedicated to promoting the public's trust in the research enterprise by providing high quality, peer-reviewed, web-based educational courses in research, ethics, regulatory oversight, responsible conduct of research, research administration, and other topics pertinent to the interests of member organizations and individual learners.