August 26, 2020
Image
DNP student Pamila "Pami" Ellis has been chosen as the Fall 2020 University Scholar for the Duke University School of Nursing.
The Duke University Scholar Program is designed to stimulate an interdisciplinary, inter-generational community of scholars. Undergraduate, graduate and professional school University Scholars are selected for their ability to explore new academic horizons. They represent a range of personal and intellectual backgrounds and share an excitement for original research, collaborative thinking and innovative scholarship.
"I was flummoxed and honored to find out I was selected as a University Scholar," Ellis said. "I'm looking forward to being part of a diverse and creative multidisciplinary group of scholars that encourages innovative and collaborative scholarly work. I hope to learn from my peers and program leaders, hone my own leadership skills and explore ways I can positively impact the future of nursing."
Originally from Manila, Philippines, Ellis currently works as a labor and delivery nurse in California.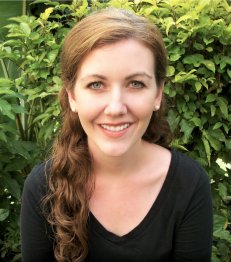 "While researching nursing programs around the world, Duke University stood apart from the rest because of its reputation of nursing excellence and collaborative approach to education across academic programs," she said. "It is a privilege to be a part of a university that emphasizes and prioritizes teamwork, both internally and externally with other disciplines, as the method by which professionals are trained to improve health outcomes."
Aiding others has always been an integral piece of Ellis's life as she grew up assisting her family who helped underserved locals at a rural vocational school and in the inner city.
However, her aspiration to serve in the health care field arose from her experiences being treated for dengue hemorrhagic fever at the young age of 3. To be treated, she received frequent finger pricks for blood tests by professionals she called at the time "poke doctors." It was Ellis's encounters with the Filipino nurses that fueled her desire to care for others in the same manner for which those very nurses cared for her. 
Ellis earned her BSN from California State University Fullerton and remained in California for two years as an orthopedics RN until she got a chance to return to her roots in the Philippines to work at a maternity center for a global nonprofit that supported families living in poverty and sought to increase access to quality health care for underserved mothers. She started as a staff nurse and later became clinical director of the center in addition to serving in leadership roles within the nonprofit. Ellis also assisted in relief efforts after Typhoon Haiyan and collaborated with the World Health Organization to improve regional maternal and neonatal outcomes.
In 2018, she decided to advance her career and started researching DNP Programs. This desire led her to Duke and, in turn, the University Scholar program. After she graduates, she plans to continue her work of supporting and empowering national leaders in underserved populations in the global community.
"Being a University Scholar affords me the opportunity to participate in intellectual and social exchanges and to contribute my unique perspective as a nurse working in Southern California and as a clinical director in the Philippines," she said. "It is a chance to continue to invest in future nurses as a mentor and partner with like-minded agents of change to positively impact the future of health care on a domestic and global level."
The University Scholars Program started in 1998 by the Duke Office of the Vice-Provost of Interdisciplinary Studies with a $20 million endowment gift from Duke University Trustee Emerita Melinda French Gates and her husband Bill Gates.